What a pleasure it was to have Jean Chatzky as my guest on Mondays with Marlo, just in time to answer all of your questions before the tax season ends. Jean shared her knowledge on everything from common mistakes you can avoid when filing your taxes to how to file your own taxes as a freelancer. Watch our full interview above for all of her insider tips.
For more of Jean's tax tips, view the slideshow below:
PHOTO GALLERY
Jean Chatzky's Top Tax Tips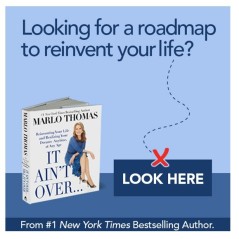 Add Marlo On Facebook:
Follow Marlo on Twitter:
Sign up to receive my email newsletter each week - It will keep you up-to-date on upcoming articles, Mondays with Marlo guests, videos, and more!