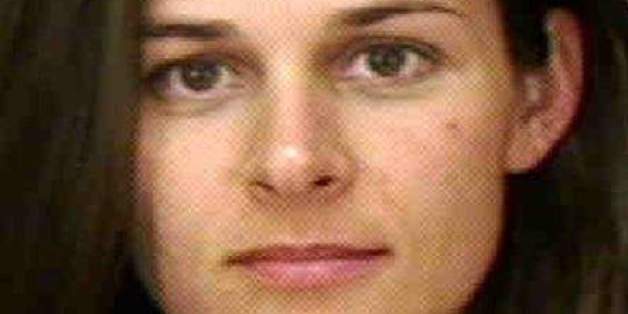 A Florida teacher who once became impregnated by a student could spend the rest of her life in jail after pleading guilty to 37 counts in a child sex case investigated by authorities last year.
Jennifer Fichter, 30, pleaded guilty to all 37 counts April 2. Each charge carries a maximum of 15 years in prison. Her sentencing is set for July 2.
Fichter taught English at Central Florida Aerospace Academy in Lakeland. She was fired by the school district following her arrest in April 2014.
Investigators discovered that the teacher had sex with three male students, all who attended the school, the Lakeland Ledger reports.
The academy describes itself as a small, personalized learning community within a larger high school, according to its website. It groups students with a core group of teachers with the aim of promoting "a family-like atmosphere [and] close student-teacher ties."
Cops say Fichter had sex with multiple boys away from school. This included an ongoing relationship with one of the victims that began in November 2013. In a police interview, the victim said Fichter once groped him in a classroom. Later the two had sex in Fichter's pickup truck, the student said.
"We got there, and I got in her truck," the victim said, according to police. "We talked a little bit, we kissed a little bit, and then she said, 'Let's get in the back,' so we got in the back. She started taking her clothes off, then we took mine off. Then she started, like, messing with me."
Cops said Fichter and the boy had sex in the back of the truck between 20 and 30 times. She at one point became pregnant by him, and later aborted the pregnancy, according to the Tampa Tribune.
The victim's parents became suspicious after they found suggestive text messages from the teacher on their son's phone. The victim's mother confronted Fichter over the phone. The teacher admitted the relationship and said she was in love with the woman's 17-year-old son. That call was recorded by police, according to the Orlando Sentinel.
Cops soon identified a second victim, and while investigating one of the first two cases, learned of a past relationship with a third.
Although many parents at the school were shocked to learn of the allegations, one mother, who did not want to be identified, told My News 13, that she'd witnessed Fichter acting inappropriately toward a student.
"[She was] more flirty than you would think she should be," the parent said.
Like Us On Facebook |

Follow Us On Twitter |

Contact The Author
BEFORE YOU GO
PHOTO GALLERY
Teacher-Student Sex Abuse Cases