Jean Chatzky has good news for you if you're looking for alternative retirement plan options. Chatzky suggests looking into the IRA if you're without a 401(k) or if you're a freelancer with a gig on the side, she suggests looking into a SEP IRA.
For more of Jean's tax tips, view the slideshow below:
PHOTO GALLERY
Jean Chatzky's Top Tax Tips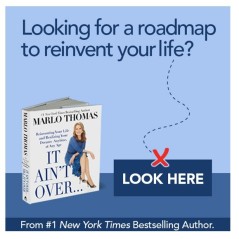 Add Marlo On Facebook:
Follow Marlo on Twitter:
Sign up to receive my email newsletter each week - It will keep you up-to-date on upcoming articles, Mondays with Marlo guests, videos, and more!