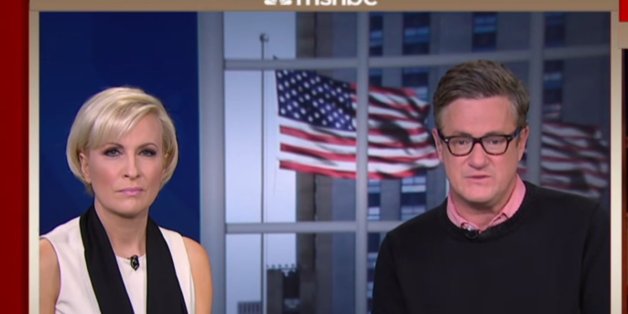 Columbia University's Graduate School of Journalism on Sunday night published its report on its months-long investigation into Rolling Stone's story of an alleged rape at the University of Virginia. The scathing review highlighted multiple reporting, editorial and fact-checking flops, concluding that the story was a "journalistic failure" with no evidence to support that a gang rape took place.
Rolling Stone retracted the story, written by Sabrina Rubin Erdely, on Sunday following the release of the report.
"This report was painful reading, to me personally and to all of us at Rolling Stone," the magazine's managing editor Will Dana wrote. "It is also, in its own way, a fascinating document ­-- a piece of journalism, as Coll describes it, about a failure of journalism."
The University of Virginia's President Teresa A. Sullivan issued a statement Sunday night blasting Rolling Stone for the damage it's done to efforts to address and combat rape and sexual violence.
"Irresponsible journalism unjustly damaged the reputations of many innocent individuals and the University of Virginia," she wrote.
And there was no shortage of reactions from media critics and pundits.
The Washington Post's Erik Wemple broke down the report on Sunday, calling parts of the retracted story "awfulness," and characterizing the whole piece as a "a high-profile disaster" and "a reckless push toward publishing the world's most shocking campus rape story."
"Rolling Stone, at this point, understands how many reputations it has trashed," he concluded.
Jay Rosen , a journalism professor at New York University, published a piece Monday morning pointing out key areas of shortcomings in the story. He said that the root problem was that the magazine chose their narrative first, and then went "in search of the story that would work just right for that narrative."
My conclusion: This debacle started when Rolling Stone settled on a narrative and then went in search of "story." http://t.co/jv0THzkxNX

— Jay Rosen (@jayrosen_nyu) April 6, 2015
MSNBC's Joe Scarborough said early Monday morning that because of the magazine's strong reputation, the incident has actually pushed the conversation around rape on college campuses "to the forefront."
What seemed to really stun some readers and media critics was that no staff members were fired as a result of the disaster.
NBC's Willie Geist said on "Morning Joe" that it was "jaw-dropping" that writer Erdely is keeping her job.
CNN's Brian Stelter touched on that very point in a post on Monday headlined "No one fired at Rolling Stone. Really?"
"The report certainly is embarrassing," he wrote. "But what some might call ineptitude on the part of Rolling Stone, others might call a show of loyalty and a second chance for the staff."
Other media personalities responded to the lack of disciplinary action on Twitter:
So no one gets fired and no policies change? No wonder so few trust us anymore. @gabrielsherman: #RollingStone

— Lisa Myers (@LisaMyers) April 6, 2015
Zero accountability for massive journalistic failure: reporter, top editors keep their jobs at @RollingStone http://t.co/QENhn32zNU

— Mike DeBonis (@mikedebonis) April 6, 2015
What would Rolling Stone in its heyday write about an institution that screwed up unbelievably, damaged people's lives, but punished no one?

— John Bresnahan (@BresPolitico) April 6, 2015
Genuinely stunning RT @Poynter: ICYMI: No one was fired at Rolling Stone
http://t.co/1Yr9txSkLY

— Chris Cillizza (@TheFix) April 6, 2015
If you want to get fired from @RollingStone, you'll need to write a bad review of a Hootie and the Blowfish album http://t.co/ZYE55EWUU5

— Anthony De Rosa (@AntDeRosa) April 6, 2015
Not sure why everyone is surprised no one got fired over this Rolling Stone article.

No one got fired for the IRAQ WAR.

— Judd Legum (@JuddLegum) April 6, 2015
More reactions from the media below:
#2. This could have been avoided if the writer, @SabrinaRErdely, had called more sources. All she had to do was call. http://t.co/vwqicyeQQd

— Brian Stelter (@brianstelter) April 5, 2015
there are just so. many. problems. with how this story was reported, edited, fact checked, and handled after it was published.

— Hadas Gold (@Hadas_Gold) April 6, 2015
Highly detailed, #UVA report shows the importance of verification and how poor decisions happen in journalism : http://t.co/iA5TBhZ9W3

— emily bell (@emilybell) April 6, 2015
I'd say I'm never reading Rolling Stone again after their horrible story and BS apology but I don't read it now.

— Ben White (@morningmoneyben) April 6, 2015
Anyway, if you want to know why no one takes journalism or journalists seriously except for other journos, look no further than this wreck.

— Sonny Bunch (@SonnyBunch) April 6, 2015
In journalism, we joke about stories that are "too good to check." It's a joke--but seems to be what happened at Rolling Stone.

— Nicholas Kristof (@NickKristof) April 6, 2015
How many news organizations repeated the Rolling Stone allegations without doing own investigation?

— Greta Van Susteren (@greta) April 6, 2015