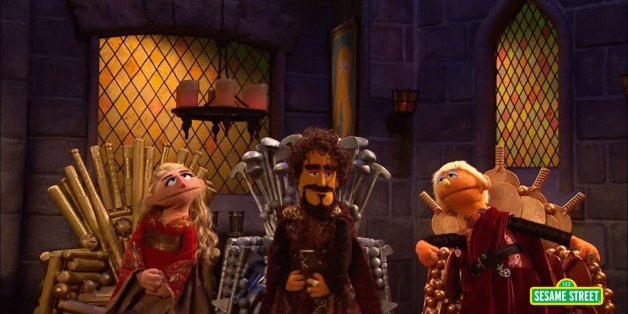 Forget the murder, betrayal and suffering in "Game of Thrones." The people of the Seven Kingdoms need only to play a game of (musical) chairs to determine who will rule the Iron Throne, at least according to "Sesame Street."
The children's show took on the HBO series in a perfect parody that predicted who will live to sit upon the throne. We won't spoil anything, but let's just say Joffrey gets what's coming to him and Robb Stark is late for a wedding. The winner of the "Game of Chairs," though, will definitely surprise you.
"Game of Thrones" returns on Sunday, April 12 at 9:00 p.m. ET on HBO.
BEFORE YOU GO
PHOTO GALLERY
"Game Of Thrones"