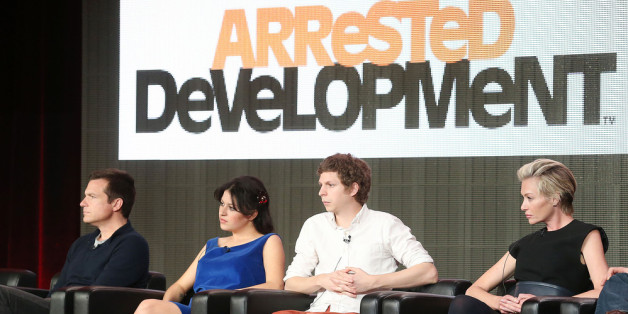 More "Arrested Development" is on the way, according to the show's executive producer Brian Grazer. Rumors have been swirling about the possibility of a fifth season since Netflix resurrected the show for a fourth in 2013, but in a new interview with Grantland's Bill Simmons, Grazer confirmed that there will be 17 more episodes of the show.
At the 24:30 minute mark in the video below, he says, "We're going to do another 17 episodes, so stay tuned for 'Arrested Development.'" When asked to confirm if the episodes were in the works, Netflix declined to comment.
Last year, Netflix's Chief Content Officer Ted Sarandos said he was "positive" that Season 5 would happen, and told USA Today, "It's just a matter of when."
BEFORE YOU GO
PHOTO GALLERY
People You Forgot Were On 'Arrested Development'