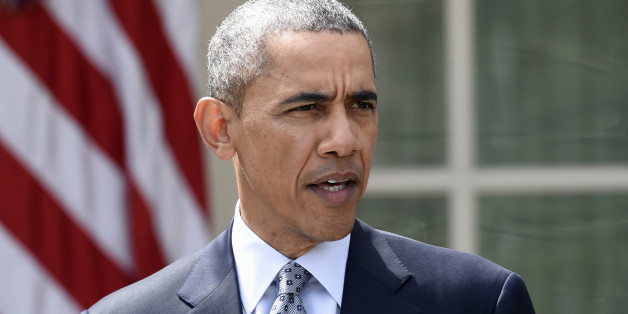 The Education Department is publicly inflating the number of distressed borrowers taking advantage of its most generous student loan repayment program, obscuring its loan contractors' failure to keep borrowers enrolled in a program meant to alleviate the burden of student debt.
The federal government offers struggling borrowers the option to make low payments based on their earnings, rather than paying off their debt based on the amount they owe. But a review of government documents and interviews with industry executives and borrower advocates reveal that the department may be overstating the number of people benefiting from the program by as much as half.
Many borrowers in the government's income-driven repayment program are getting kicked out because its loan-servicing contractors are not making an adequate annual effort to keep them fully enrolled. Their required monthly payments, which revert back to being based on the total amount they owe, then skyrocket. But the Education Department still officially counts these borrowers as among those making payments based on their income.
Concerns are mounting that the federal government is underestimating the fiscal cost of the income-driven repayment program, spurring proposals to limit student debt relief. But a proper accounting of the number of borrowers benefiting likely would put those concerns to rest. At the same time, it could drive efforts to ensure more eligible borrowers are able to take advantage of the program and bring those cast aside back into the fold, saving each of them hundreds of dollars every month.
Available data suggests that perhaps one million struggling borrowers who could owe as little as zero dollars a month are instead being forced to unnecessarily pay hundreds of dollars monthly.
"It's probably a number the department is too embarrassed to share," said Jason Delisle, director of the federal education budget project at the New America Foundation, a Washington-based think tank.
The Education Department could easily reveal the actual number of people benefiting under its income-driven repayment program. Its loan servicers -- which collect borrowers' monthly payments, counsel them on their repayment options and process their paperwork -- regularly provide the department with a breakdown of the number of borrowers who are making payments based on their earnings and those who are not. Yet the department refuses to share those figures publicly and won't explain why, despite repeated requests from The Huffington Post.
Ellen Weber, a 28-year-old social worker in Denver who makes less than $45,000 a year, saw her required monthly payment more than triple in February after one year in the government's Income-Based Repayment plan and promptly fell behind while she scrambled to get her loan servicer to fix the problem. Tiffany Williams, a 32-year-old human trafficking specialist at the Institute for Policy Studies in Washington, also experienced a near-tripling of her required payment in March, but instead of missing payments she couldn't afford, Williams, who is trying to buy her first house, exhausted more than half of her savings to cover the bill.
The Education Department says that about 3 million borrowers in the government's main student loan program were enrolled in the three income-driven plans -- Pay As You Earn, Income-Based Repayment, and Income-Contingent Repayment -- as of Dec. 31, 2014.
These plans are generally aimed at those whose total federal student debt exceeds their annual income, and are meant to ensure that borrowers "don't have to choose between paying the rent and paying back their debt," President Barack Obama said in a speech last month.
Outstanding federal student debt has doubled since 2008. In an era of sluggish economic growth, skyrocketing student debt burdens and stagnant wages, the income plans are supposed to serve as a lifeline for former students struggling with their payments.
The Department of Education's published enrollment figures, which are updated quarterly on the department's website, are cited by the White House and used in congressional testimony. But the 3 million figure given for the number of people enrolled in income-driven plans is misleading, raising questions about the department's oversight of its loan contractors, the effectiveness of their outreach and whether borrowers are being harmed.
The Consumer Financial Protection Bureau, the federal agency responsible for protecting borrowers from unscrupulous loan companies, is worried that the Education Department's contractors are mistreating borrowers and has received complaints from borrowers to that effect. The agency has been investigating servicers' activities, according to sources familiar with the probe.
Rohit Chopra, the consumer bureau's point man on student loans, said in a speech last month that if borrowers are effectively being kicked out of income plans, and then fall behind on their new payments, "this may be an alarm bell that requires us to shift resources."
Enrolled, But Not Really
The problem with the Education Department's publicly reported figures stems from an annual requirement that borrowers recertify their incomes in order to maintain eligibility for the three income-linked repayment plans. The department's standard repayment plan requires borrowers to make fixed payments over 10 years. In contrast, the income-linked plans allow them to make payments ranging from 10 percent to 20 percent of their discretionary income over 10 years, if they work for a not-for-profit or government agency, or up to 25 years if they don't. Whatever is left over is forgiven, sometimes tax-free.
The Education Department's main loan contractors -- Navient Corp., formerly known as Sallie Mae; Nelnet Inc.; Great Lakes Higher Education Corp. & Affiliates; and Pennsylvania Higher Education Assistance Agency, which is more commonly known as FedLoan Servicing -- are required to alert borrowers a few months before their upcoming annual deadlines, according to department rules.
Contractors are paid, in part, to help borrowers navigate the process. Keeping eligible borrowers enrolled prevents defaults and allows them to fully participate in the economy, freeing up cash they'd otherwise send to the Education Department.
In the 12-month period that ended in October, nearly three of every five borrowers did not recertify their incomes on time, according to the results of a department survey released last week. Their required monthly payments promptly skyrocketed to what they'd be required to pay on a 10-year basis, their loan balances ballooned as a result of capitalized interest, and as many as 15 percent fell behind on their payments.
Nearly a third of the 696,000 borrowers who missed the deadline were forced into forbearance or deferment plans, which delay monthly payments and typically lead to higher loan balances. Another third of the borrowers who didn't recertify their earnings by the deadline did so within six months.
Most, if not all, of the remaining third -- about 253,000 borrowers -- are likely stuck making higher payments that are not at all based on their earnings. The department still publicly touts them as being enrolled in its income-driven plans.
The department's misleading figures mask the inability of its loan specialists to keep borrowers enrolled, consumer advocates say. They also paint a deceptive portrait of the income-driven program's effectiveness, making it look as though it helps more struggling borrowers manage their monthly obligations than it actually does.
The loan contractors specify in their regular reports to the Education Department which of its borrowers enrolled in income plans are making payments based on their earnings and which are not, industry executives said. But the department doesn't disclose that data to the public.
"It's a barrier to understanding how these programs are actually shaking out," said Maura Dundon, senior policy counsel at the Center for Responsible Lending. "The Education Department needs to realize that not providing full and accurate data impacts public policy."
An Education Department official told The Huffington Post the agency would further clarify its data in the coming weeks, but the official didn't specify how.
In February, two of the department's loan contractors said publicly that some 40 percent of borrowers usually miss their recertification deadlines. Matthew Sessa, the deputy chief operating officer at the Education Department's Office of Federal Student Aid, said in December that some 11 percent of sampled borrowers who were in an income plan as of July 2012 were enrolled in the same plan two years later, even though their required payments weren't based on their earnings.
"We know that some borrowers enrolled in income-driven repayment plans are having difficulty annually recertifying their income," Denise Horn, an Education Department spokeswoman, said in an emailed statement. Horn said the Obama administration, at the White House's direction, was studying ways to better incorporate data from the Internal Revenue Service so that borrowers' income information flows seamlessly into the Education Department's systems.
Over a week, Horn repeatedly declined to answer numerous specific questions about the department's and its loan contractors' practices. None of the department's four major loan specialists answered questions about their practices.
A Borrower's Nightmare
Borrowers stop making payments based on their earnings for a variety of reasons. Loan servicers could give them false information, conduct poor outreach or fail to process their paperwork properly. Borrowers could simply forget to renew their eligibility. Or they could experience enough income growth that they no longer qualify.
What happened to Ellen Weber isn't surprising, according to borrower advocates.
The Denver-based social worker owes the Education Department around $100,000, and applied for Income-Based Repayment in December 2013. She made her first monthly payment of $322 under the plan to FedLoan Servicing the following February.
On Oct. 30, 2014, FedLoan sent Weber an email simply telling her to log into her account. She ignored it, she said, because it didn't explain what it was about and she didn't think anything of it. On Dec. 18, Weber received another email. Though this one explicitly reminded her to recertify her eligibility to continue making payments based on her income, it came during the holiday season.
Weber missed it. On Feb. 6, FedLoan told her she'd been kicked out of the program, the unpaid interest on her loans had been added to the balance, and her required monthly payment had shot up. She now owed $1,174.
Weber immediately sent FedLoan her paperwork. The company denied her application, according to Weber, saying it couldn't tell from her W-2 form what period it covered. Weber sent in her paperwork again.
While she waited for FedLoan to process her application -- a period of time she described as "incredibly anxiety producing" -- she and her husband discovered that the company had been overcharging her over the past year by more than $100 a month. Turns out FedLoan Servicing had been mistakenly basing her payments on her total income, or her earnings before various deductions, rather than her adjusted gross income.
Education Department rules dictate that borrowers' payments must be based on their adjusted incomes, which are typically lower. FedLoan's mistake is common among the Education Department's contracted loan servicers. The company never apologized to Weber for overcharging her $1,200 over the past year -- money she said she would've put towards the down payment on a house -- and refused to return the money. In fact, when she alerted FedLoan to the error, the company said it was her fault, Weber said.
Keith New, a FedLoan spokesman, declined to answer any questions, about Weber's case or otherwise. He referred queries to the Education Department.
Meanwhile, despite several frantic calls, FedLoan wasn't processing Weber's paperwork fast enough. Weber then got another bill, which said she owed the company more than $2,347.
"I will never earn enough money to make these payments," Weber said.
In contrast to the two notices she received before her recertification deadline -- one of which simply told her to log into her FedLoan account -- Weber received four emails notifying her that she was late on her payments, and two telling her that her bills were coming due.
"The problem is they do this when they want their money right away," Suzanne Martindale, a staff attorney at Consumers Union who advises the Education Department on how it should craft its student loan rules, said of the sudden attention paid to Weber.
Martindale herself fell victim to the recertification maze as well. She missed a generic email from FedLoan telling her to log into its website and view a reminder that it was time to provide her tax forms or other documentation of her income.
Since the initial email said nothing about the need to recertify, Martindale ignored it. The next notice she received said her required payment would jump five-fold. After she called FedLoan, the company put her on a forbearance plan while it processed her paperwork. She took screengrabs of her online experience and shared it with the Education Department.
Borrower advocates said the issues uncovered at FedLoan are common across the federal student loan servicing industry.
"This stuff is going on like crazy," said Delisle of New America. Borrowers whose monthly payments are automatically debited from their bank accounts often suffer a one-time payment shock after missing their recertification deadline that ultimately forces them to fall behind on their other bills, he said. "It's just a mess."
Williams, the Washington-area human trafficking specialist, said she didn't receive any phone calls or emails from her loan servicer, also FedLoan, telling her to recertify her income level. She only received notices directing her to log into her account on FedLoan's website. She ignored the messages, in part because her monthly payment of $394 is automatically deducted from her bank account and she thought she'd have until the end of tax season to get her paperwork in order.
Williams sent FedLoan her tax return and recertification paperwork on Feb. 27. On March 3, Williams received an email from FedLoan telling her that she would owe $1,053 by the end of the month. She said she panicked and immediately called the company.
FedLoan told Williams that even though her bill wasn't due for a few weeks, it couldn't change the amount she owed. The bill had already been processed, FedLoan told her. The company offered her a deferment, which would have simply delayed her required payment, but Williams declined out of fear it would hurt her credit score. She is trying to buy her first home.
She reluctantly paid the full amount, dipping into half of her savings to cover the nearly $660 difference.
An Obama Administration Priority
FedLoan's treatment of Weber, Martindale and Williams is unfortunately typical, borrower advocates said. In a nod to those concerns, Obama announced a "Student Aid Bill of Rights" last month in Atlanta. "Every borrower has the right to an affordable repayment plan," he said. "Every borrower has the right to quality customer service, reliable information, and fair treatment, even if they struggle to repay their loans."
The Education Department has said it is trying to provide the right incentives to spur its loan contractors to improve their treatment of borrowers. Over the summer, it hired a new No. 2 -- Matthew Sessa -- for its Federal Student Aid office. He joined the department from FedLoan, where he oversaw its loan servicing business.
Student loan borrowers rate the department's four major loan contractors poorly. In the department's most recent quarterly customer satisfaction survey, they received an average of 73.7 out of 100 on the American Customer Satisfaction Index, a widely used gauge that measures households' satisfaction with the quality of goods and services.
Loan servicers are encouraged to maintain scores in the low 80s, according to the department. The national average across all sectors is 76.
The Education Department's own staff gave the four servicers an average rating of 65.8.
Consumer groups argue that the department and its contractors aren't doing enough to inform borrowers about their eligibility for income plans or to keep them enrolled. In response, the Education Department and the White House have touted a recent campaign in which the government sent emails to about 3.5 million borrowers urging them to consider income-driven repayment plans.
But only 6 percent of borrowers submitted applications, the White House said last August.
The Education Department has also flagged the availability of income-driven repayment plans on social media, though it sometimes appears that the White House has done a better job promoting Obama's role in expanding access to income plans than the Education Department has done informing eligible borrowers that the plans exist.
The Obama administration struck a partnership with tax-preparation firms Intuit and H&R Block to inform eligible borrowers of their options. And last summer, the department decreased the amount it pays its servicers for delinquent borrowers and increased pay for keeping borrowers current on their obligations, in hopes that it'll lead to higher income-plan enrollment.
Judging by the number of borrowers who have ever enrolled in the plans, rather than the number of enrolled borrowers who are actually reaping the benefits, the administration has seen some success.
Total enrollment in the plans has nearly doubled over the past 18 months -- a point of pride for the Obama administration, after years of lackluster enrollment and complaints from consumer groups.
Nearly two-thirds of borrowers in the income plans made less than $60,000 a year, the White House said in August 2013. Nearly half attended public colleges, and most took out debt for undergraduate studies.
Two-thirds of borrowers enrolled in income plans are women, according to the Education Department. Around four of every five enrollees couldn't rely on their parents for financial support.
Experts say the growth in enrollment pales in comparison to the number of eligible borrowers, especially given the tepid economic recovery and lack of meaningful wage growth.
Still, thousands of borrowers who have no income -- such as the unemployed -- are able to stay current on their federal loans thanks to income plans. In December 2013, an executive at student loan giant Sallie Mae said that more than 40 percent of borrowers in income-driven repayment plans had a monthly bill of zero dollars. While those borrowers likely will start making payments at some point, by using income plans they get monthly credit towards eventual forgiveness while avoiding the disastrous consequences of a default.
It's a reversal from the situation the White House faced in recent years, when it was under assault for piddling enrollment figures in its income-driven repayment plans. Obama had previously bemoaned the low usage rate, and repeatedly urged the Education Department to improve its outreach to eligible borrowers.
"If you don't already know about the income-based repayment program, you need to learn about it because it's still under-utilized," he told a crowd of students at the Atlanta event last month. "But it gives you an opportunity to make sure that if you make a career choice that doesn't make tons of money, you're still able to do the responsible thing and pay back your loans at a pace that also allows you to build a family and buy a home and live your lives."
The White House now forecasts that roughly a fifth of all borrowers who have taken out federal student loans in recent years will ultimately repay their loans on an income-driven plan, budget documents show.
"There should be no reason that a borrower goes into default. We have too many tools available," Cynthia Battle, an Education Department official who helps oversee the student loan program, said in December.
Success, At Least On Paper
The recent unexpected growth in enrollment has fueled concerns among Republicans and higher education analysts that the administration is severely underestimating the income plans' total cost to taxpayers.
In response, the White House has already proposed ways to pare back the generosity of the plans, such as by limiting the amount of debt forgiveness they offer. The White House is likely to find supporters in the Republican-led Congress.
But the concerns are based on a false portrait of the income plans' success at keeping eligible borrowers fully enrolled. The Education Department simply counts all borrowers who have ever enrolled in an income plan and have not proactively chosen another. Experts liken it to "Hotel California," the 1976 Eagles song about a hotel where "you can check out any time you like but you can never leave."
As a result, fears about the fiscal costs of the program -- one estimate from the Brookings Institution suggests it will eventually cost the administration tens of billions of dollars -- are likely overblown.
"There are so many hidden aspects of this system that we don't fully know how people are doing," said Martindale, the attorney with Consumers Union. "What's very frustrating about the discourse is that people are making a lot of assumptions that aren't based on hard data. Are we having a real conversation or not?"
Disclosing the information now "would be good for the long-run sustainability of these programs," said Matthew Chingos, the co-author of the Brookings study and the research director of its education policy program. "It's better to deal with it now rather than down the road when there could be less friendly political leadership."
The Education Department, according to government officials and consumer advocates, reckons the solution lies in making more information available to borrowers. Policing its loan contractors instead, to ensure they're giving borrowers the right information and not impeding their efforts to enroll and remain in income plans, isn't a priority, these people said.
Indeed, Education Department officials said last week that the department would soon begin sending emails to some borrowers to remind them of their upcoming deadlines as part of a pilot program. It also wants to develop a system that would allow borrowers to simply authorize the IRS to give several years' worth of income information to the Education Department automatically, a development that Sessa, the Federal Student Aid official, said was "probably the ultimate solution."
The Education Department's preferred approach does little to hold its servicers accountable, and is unlikely to help borrowers who have already been harmed.
Last Tuesday, Weber got a new monthly bill from FedLoan. It said she owed $142. The company didn't explain that it had approved her application to remain enrolled in an income plan, nor did it detail what would happen to the $2,347 FedLoan previously told her she owed.
Weber assumes she doesn't have to pay it. She said the company hasn't called her once.
BEFORE YOU GO
PHOTO GALLERY
Most Iconic Photos Of Obama's First Term