Case Western Reserve University students experienced a nightmare in their inboxes Monday night. Someone hit "Reply All" to an email sent to all undergraduates at the university, and from there, it became a real "Replyallpocalypse."
It all started with an email from a student at 8:30 p.m. to let his fellow undergrads at the Cleveland, Ohio school know about a Greek life organization's fundraising effort for the ALS Association, to which, one person replied, "Can you remove me from this listserve[sic]?" And then, people started to pile on.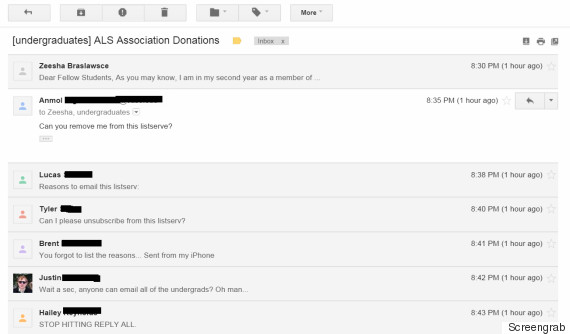 After students realized what was happening, the memes came.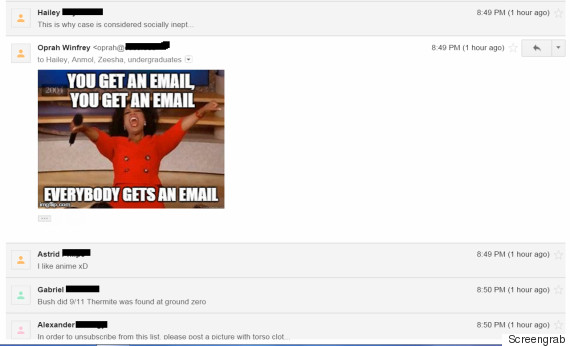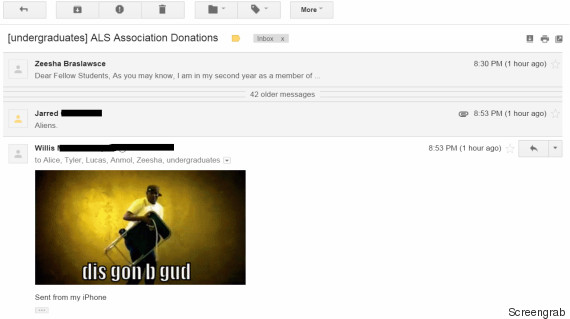 Some students took to Yik Yak and Twitter to voice their frustrations with all of the students continuing to email everyone.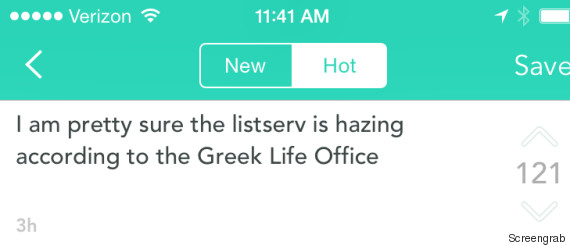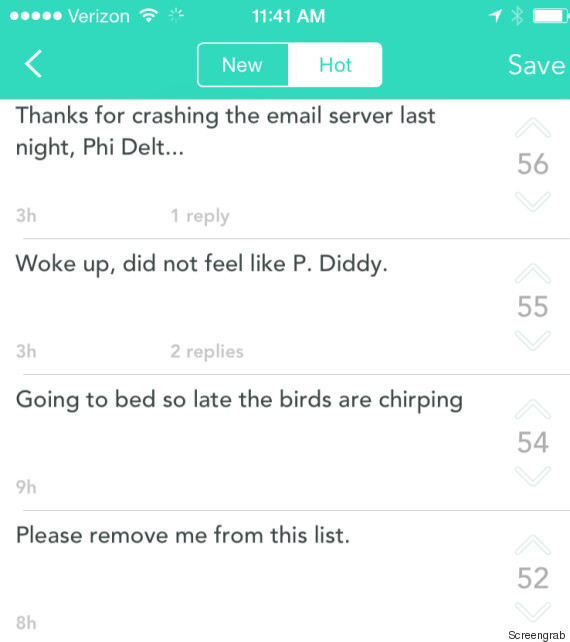 According to our tipster, every time someone replied to the email, Yik Yak would blow up again with responses.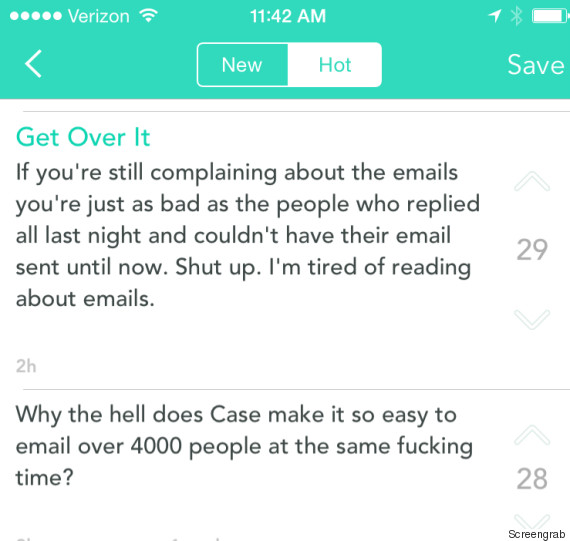 @Marlzzz07 *replies to the email telling people not to reply all* *replies all*

— Marley Praprost (@Marlzzz07) April 7, 2015
And today, dear friends, the undergraduates of CWRU learn the value of the BCC function. #stopspammingtheentireundergraduatelistserv

— Xyla F. (@FlyingRobotGirl) April 7, 2015
Does incessant spam count as an excuse for missing a midterm? #databases #pleaseremovemefromthislist

— Adam Gleichsner (@gleichsnerd) April 7, 2015
Where were you during the reply all crisis of 2015? #listservproblems #canyouremovemefromthislistserv #no

— Adam Gleichsner (@gleichsnerd) April 7, 2015
@Marlzzz07 51 emails later and there are still people trying to be funny and replying all to the email!!!!!

— Marley Praprost (@Marlzzz07) April 7, 2015
If the students have learned anything from this night, it's that Case Western makes it way too easy to email all several thousand students on campus.