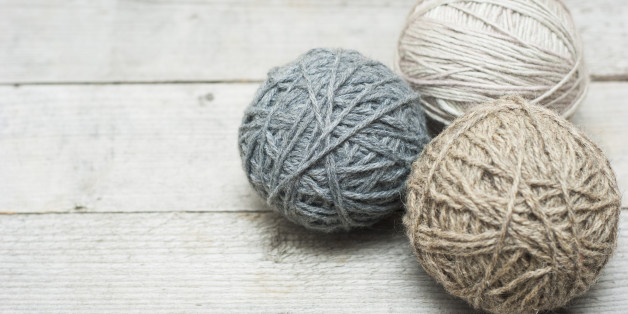 Please, no more snark about midlife knitters, potters and jewelry-making hobbyists. They may be on to something when it comes to staving off dementia in later years.
People who participate in arts and crafts and who socialize in middle and old age may delay the development of the thinking and memory problems that often lead to the dementia that plagues the elderly, according to a new study published in the online issue of Neurology, the medical journal of the American Academy of Neurology. People age 85 and older are the fastest growing age group in the United States and worldwide.
"As millions of older US adults are reaching the age where they may experience these memory and thinking problems called Mild Cognitive Impairment (MCI), it is important we look to find lifestyle changes that may stave off the condition," said study author Rosebud Roberts of the Mayo Clinic and a member of the American Academy of Neurology. "Our study supports the idea that engaging the mind may protect neurons, or the building blocks of the brain, from dying, stimulate growth of new neurons, or may help recruit new neurons to maintain cognitive activities in old age," he said in a press release.
Study participants who engaged in arts and crafts in both middle and old age were 73 percent less likely to develop mild cognitive impairment than those who did not report engaging in artistic activities. Those who crafted in middle and old age were 45 percent less likely to develop MCI, and people who socialized in middle and old age were 55 percent less likely to develop MCI compared to those who did not engage in like activities. Computer use in later life was associated with a 53 percent reduced risk of MCI, according to the release.
The self-reported study involved 256 people -- with an average age of 87 -- who were free of memory and thinking problems at the start of the study. The study observed the association of behavior to MCI, but did not explore whether people who will soon develop signs of MCI are less inclined to get involved in crafts.
This isn't the first study that linked keeping an active mind to preserving mental faculties. In 2009, researchers looked at data from the Bronx Aging Study on 488 people who were between the ages of 75 and 85 and who did not have dementia at the start of the study. They reported how often they participated in six mentally stimulating activities: reading, writing, doing crossword puzzles, playing a board or card game, participating in a group discussion, or playing music. The researchers followed up in five years and found that the more mentally active the person was, the longer it took for the onset of memory decline to show up.
Of course there's more to it than just doing a crossword puzzle a day. Other studies have found that people with high blood sugar, depression and other chronic conditions are more likely to develop mild cognitive impairment.
BEFORE YOU GO
PHOTO GALLERY
11 Easy Ways To Shorten Your Life