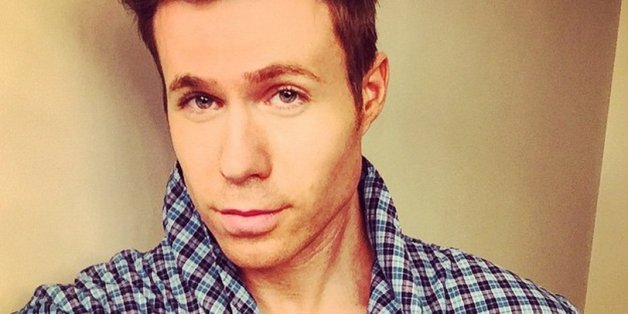 Ashley Parker Angel had no interest in reuniting with his boy band O-Town last year, or in 2011, but he's totally down to replace Zayn Malik, should One Direction need him to fill the former member's shoes.
On Monday, the 33-year-old singer posted a 15-second audition clip of himself singing the group's hit song "Night Changes" on Instagram and Twitter:
And while Angel tagged the video "#fakeaudition," we can't help but think if the boys of 1D came calling, he'd likely come running. Still, he's more inclined to give Malik advice on what it's like to try making it on your own as a solo artist
When O-Town was dropped by their record label in 2003, Angel's efforts to pursue fame on his own were documented on the MTV reality series "There and Back." He'd go on to release the 2006 album "Soundtrack to Your Life," which sold about 150,000 copies in the U.S. That's not quite One Direction level of sales -- the group's fourth studio album "Four," released in 2014, sold just over 800,000 copies in the U.S, and was the ninth best-selling album of the year.
Meanwhile, Angel isn't the only former boy band member to throw his two cents out there following Malik's departure from the band in late March.
Former *NSYNC member Lance Bass posted an image on Instagram that seemed to mock One Direction fans for their devotion to the group: "I'll continue to love the boys, I'll continue to love Zayn, I'll stay until the end. I made a promise. The promise of a directioner. #OneDirection," the image read.
And former child pop star Aaron Carter even piped up and offered his services should One Direction ever possibly need him:
i would join one direction but i think i always preferred being a solo artist

— Aaron Carter (@aaroncarter) March 26, 2015
BEFORE YOU GO
PHOTO GALLERY
7 People Who Could Replace Zayn Malik On One Direction's Tour