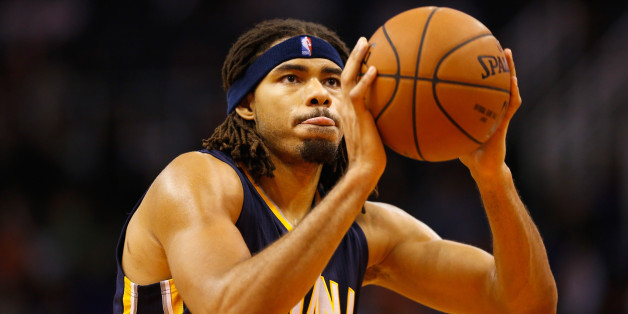 Indiana Pacers forward Chris Copeland issued an apology on Thursday for staying out late Wednesday night at a New York nightclub, near where he was stabbed in the elbow and abdomen and his female companion was slashed.
"I want to thank all the fans, friends, teammates, coaches and the Pacers organization for their support and prayers during this time," Copeland said in a statement. "I also want to apologize to everyone, particularly the NBA and the Pacers for my bad choice at being out at that time. I am doing as well as can be expected and I will work hard to make a full recovery."
The Pacers organization said in an accompanying statement that the 31-year-old forward is in "stable condition" in New York City. He has already undergone surgery for the injuries he sustained during the attack. (ESPN's Chris Broussard has separately reported that Copeland has fractured his elbow during the incident.)


Two Atlanta Hawks, Pero Antic and Thabo Sefolosha, were arrested during the incident after they allegedly impeded police procedures.