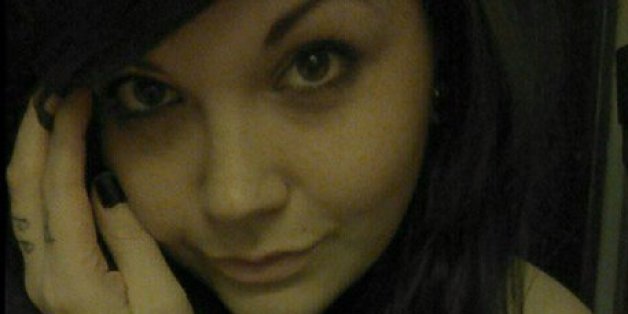 A woman blamed the death of her husband on her father-in-law, then killed him and confessed the crime on social media as she eluded authorities, police said.
Virginia resident Amanda Barbara Nichole Taylor, 24, and her accomplice Sean Edward Ball, 32, are accused of killing her father-in-law Charles Taylor, WDBJ7 reports.
The Saturday night murder of the 59-year-old Montgomery County man was allegedly retaliation for the death of the woman's husband, Rex Taylor, who hanged himself last August. Amanda Taylor blamed her husband's drug use on Charles Taylor, according to the station.
Stephanie Pravia, who knew the victim, told the station she couldn't make sense of the killing.
"Everyone that I spoke with loved him and felt sorry for him for the things he had been through in his life," Pravia said.
Ball, who was described as an acquaintance of Amanda Taylor, helped her murder her father-in-law before he, too, became a victim of the woman, police said.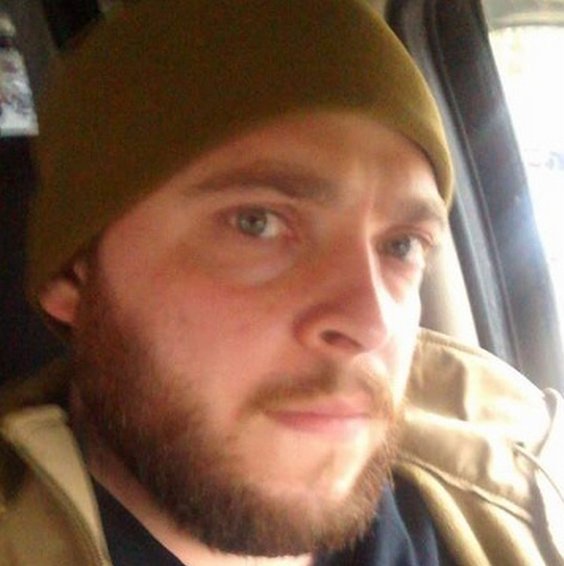 Sean Ball
The two fled the state and were discovered Sunday near Asheville, North Carolina. Taylor was apprehended after leading authorities on a short car chase, according to the Roanoke Times. Spike strips stopped her vehicle just two miles into the chase.
Police discovered Ball at a nearby hospital after someone left him with life-threatening injuries on the side of the road. Cops told the Citizen-Times that Taylor deliberately wounded him. Ball is in critical but stable condition.
On an Instagram account that appears to belong to Taylor, the suspect posted a photo of a news article about her and Ball. Taylor allegedly admitted to the killing on the photo's caption and explained her reasoning:
"Everything i did was for the right reasons . I stabbed my father in law to death because he destroyed my husband with drugs ..depression. i wasnt the perfect wife but this was one last good thing i could do for rex i dont care what anyone thinks i loved rex more than the world. This was for you <3 seans dead, but i finally have closure with rex after charlie. If you keep looking for me more will die. Just let me get to the place rex & i always wanted & ill be free without having to kill more. Till we rot rex, till we fucking rot<3"
Another photo posted that same day shows Taylor with a gun sitting across her lap. In the caption, she asks her mother to take care of her and Rex's two children.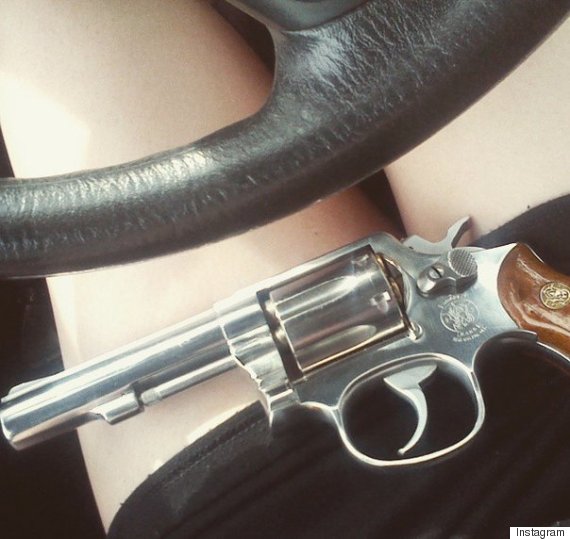 "Alright..its about that time. Im going to go find my husband in Hell & finally be at peace. I love you mom & my beautiful crazies, i know youll give them the life i just couldnt after everything."
"I'm finally going to be free," the caption ends.
Capt. Robert New with the Montgomery Police Department told the Roanoke Times that social media helped lead authorities to the suspects.
"What we can say right now is that we believe all credible threats to the public have been extinguished," New said.
Ball and Taylor were extradited back to Virginia. Both have been charged with second-degree murder.
CORRECTION: A previous version of this story incorrectly identified a photo of Sean Ball as victim Charles Taylor.

Like Us On Facebook |

Follow Us On Twitter |

Contact The Author