In 2007, Heather Joy Thompson posted a YouTube video that would soon change her life.
That year, rap mogul Sean "P. Diddy" Combs launched a nationwide search on YouTube to find his next personal assistant. The job, Diddy explained back then, would not be glamorous. "What better job than that, to have me scream at you, go crazy, keep you up late hours, have you sleep deprived?" he asked in his call for submissions. "You know I'm the best. I like working with the best."
Thompson, a lawyer and former Peace Corps volunteer, uploaded her video -- and she certainly wasn't the only one. Within 24 hours, Diddy was flooded with submissions. Some applicants were offbeat, many were unqualified. Diddy soon narrowed down the field to his three favorite candidates: Thompson, a financial conference salesman named Cedric and a young man named Nick.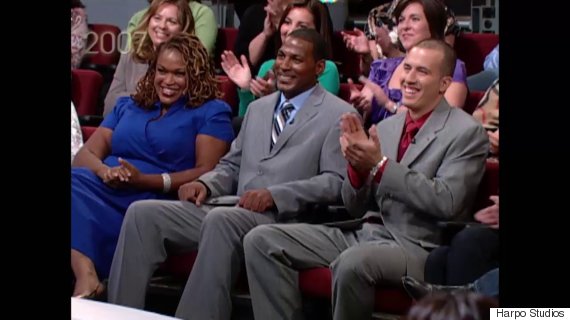 Thompson and her competition appeared with Diddy on a 2007 episode of "The Oprah Winfrey Show" where Diddy would announce the winner. Before doing so, however, each applicant had the chance to explain why he or she should land the job.
"I think I should have this job because my experience as a lawyer, a return Peace Corps volunteer and my wide scope of professional experiences, I believe, make me uniquely qualified to serve Mr. Combs," Thompson said. "And I'm very humble and [willing] to take the role of assisting him, because I understand who the star is in this relationship. I'm willing to support him in the way that he needs."
Thompson got the gig.
"Oprah: Where Are They Now?" recently checked in with Thompson to see what she's been up to over the last eight years, and the team was truly blown away by the direction her life has taken.
"In the brief history of 'Where Are They Now?', Heather Joy Thompson's update is one of the most impressive we've seen," Oprah says.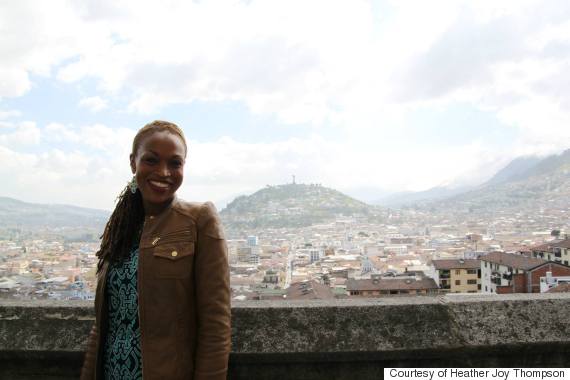 After working for Diddy for a year -- including her crucial work at the helm of his Vote or Die get-out-the-vote campaign -- Thompson received a call from the State Department, inviting her to become a U.S. diplomat.
Her first assignment was in Johannesburg, where she helped create an education exchange program between the United States and the girls from Oprah's leadership academy in South Africa. After that, she returned to Washington to focus on promoting human rights in Asia.
Today, Thompson is busy preparing for her new post at the U.S. Embassy in Mexico City.
"Wow," Oprah says. "That's an update!"
"Oprah: Where Are They Now?" moves to Saturdays at 9 p.m. ET beginning April 25.
BEFORE YOU GO
PHOTO GALLERY
Diddy Photos