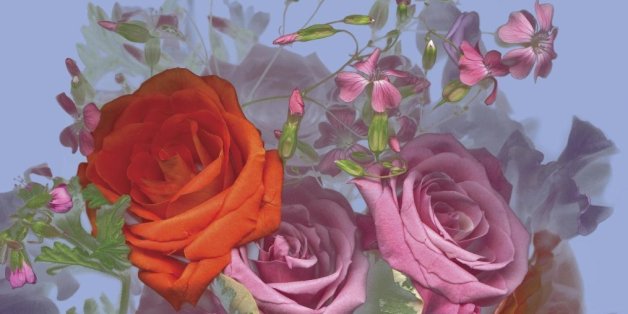 An epidemic of memory loss sweeps the nation, leaving survivors to piece together their recollections of pre-apocalyptic life; a small town tries to make sense of its recent paranormal activity; a "corporate anthropologist" tries to craft a theory of everything. The authors making the most waves recently seem to be peppering fantastical elements into their fiction.
Below are 7 stunning new stories that we highly recommend:
Voices in the Night by Steven Millhauser
"The towns in Steven Millhauser's stories are haunted. The characters -- nearly all of them -- are frenzied. They see phantoms, they fixate on surreal happenings, they hear voices in the night. But Millhauser isn't a horror writer; his latest collection elegantly toes the line between the real and the surreal, and many of the stories examine how we attempt to collectively explain the unexplainable." -Maddie Crum
Hausfrau by Jill Alexander Essbaum
"Hausfrau opens with the kind of simple, striking line that compels you to read on: 'Anna was a good wife, mostly.' What does it mean, that 'mostly'? As it turns out, the better question is, what does 'good' mean? Can it mean anything Anna wants it to mean?
Anna Benz, the American wife of a Swiss banker named Bruno, has lived in Switzerland with her husband for nearly a decade, but remains ambivalently on the outskirts of society. She has made no real friends and can barely speak a word of Schwiizerdütsch, the local tongue. Instead, she stays home and raises their three children, Victor, Charles, and Polly, with grudging help from her mother-in-law, Ursula." -Claire Fallon
A Little Life by Hanya Yanagihara
"After the publication of Donna Tartt's The Goldfinch in 2013, critical opinion diverged sharply; the book won the Pulitzer Prize, but was deemed by some literati to be poorly written, unserious, a gothic fairy tale for adults. Hanya Yanagihara's doorstop of a second novel, A Little Life, seems primed to elicit similar reactions. Emotionally harrowing yet full of rather implausible sources of comfort, A Little Life somehow throws readers between the most unlikely extremes of horror and joy that life holds, making for a compulsively readable if artistically flawed sophomore effort." -Claire Fallon
The Sellout by Paul Beatty
"In the prologue to his lyrical new novel The Sellout, Paul Beatty's protagonist turns a snarky, discerning eye toward Washington, D.C., observing that the city is supposed to look like ancient Rome, 'that is, if the streets of ancient Rome were lined with homeless black people, bomb-sniffing dogs, tour buses and cherry blossoms.' He's waiting for his case -- 'Me v. the United States of America' -- to be heard by the Supreme Court. When standing before the jury, ready to outline the complex injustices committed against him over the course of his lifetime, he wonders why there's no legal gray area between 'innocent' and 'guilty.' He thinks, 'Why couldn't I be 'neither' or 'both'?'" -Maddie Crum
Welcome to Braggsville by T. Geronimo Johnson
"Even the title of T. Geronimo Johnson's second novel, Welcome to Braggsville, drips with morbid humor. Who, exactly, is welcome in the small Southern town of Braggsville, Georgia? At first, at least in the eyes of innocent college freshman Daron Davenport, everyone is equally welcome -- until he has cause to question that equality. In acute, tragicomic fashion, Johnson turns this tale of a misbegotten college student protest of a Civil War reenactment into a subtle exploration of identity, personal narrative, collective narrative, racism, academic elitism and far more." -Claire Fallon
Satin Island by Tom McCarthy
"Last year Tom McCarthy wrote thoughtfully and passionately against the merits of Realism -- that is, the mode of writing that prefers to describe events straightforwardly, under the pretense that such a style conveys truth more accurately than, say, stories about magicians or time travel. He dismisses the latest crop of Realists lauded by critics, namely Karl Ove Knausgaard, whose My Struggle is said to weave the epic and the quotidian together in the space of a single paragraph. Instead, McCarthy praises writers such as William S. Burroughs, whose photography keenly shows the approach he takes in his writing. Burroughs cuts up photos of city streets and reassembles them, forming fragmented images and explaining, 'Consciousness is a cut-up; life is a cut-up.'" -Maddie Crum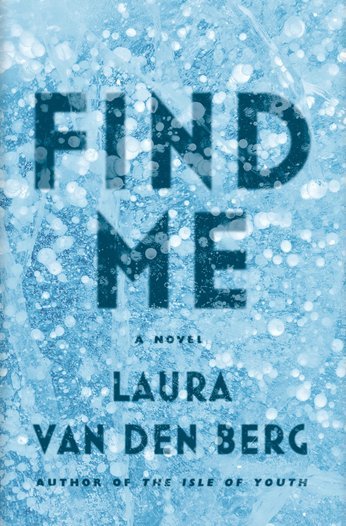 Find Me by Laura van den Berg
"Gallivanting across America by bus, the lonely Joy plays a road trip game to pass the time. When she enters a new state, she tries to recall everything she associates with the place. The details she digs up typically aren't factual -- no census information is related. Instead, she thinks about personal stories and small, cherished details. This practice makes sense for Joy, who astutely observes, 'What is a memory but the telling of a story?'" -Maddie Crum
BEFORE YOU GO
PHOTO GALLERY
13 Nobel Prize In Literature Winners You Should Read