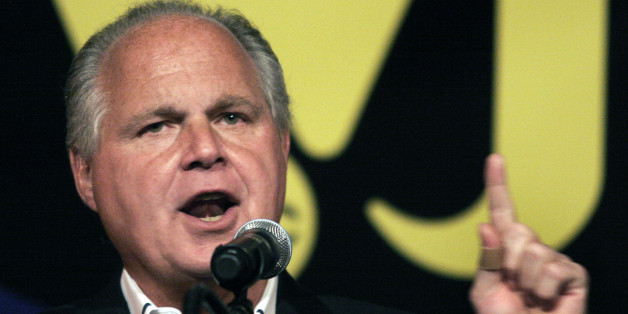 Election season is fast approaching for the 2016 presidential campaign, which means get ready for plenty of commentary from conservative radio show host Rush Limbaugh.
On Thursday, Limbaugh directed his advice at Sen. Rand Paul (R-Ky.), who announced his candidacy on Tuesday. The senator got in a bit of a tense discussion with "Today" co-host Savannah Guthrie Wednesday morning, fueling arguments by critics that Paul has a negative bias toward female interviewers.
Paul later stated that he has been short-tempered with both female and male reporters, and his behavior has nothing to do with gender.
Limbaugh would have done things a bit differently. Rather than agreeing with the media, Limbaugh said Paul should have fought back.
"All I'm saying is, you're not gonna beat that back by agreeing with them," he said. "You're not gonna beat that back by telling them that they're wrong in how they're looking at you. [...] That may be effective with some voters, some of the audience, I don't know. But it's not going to change the media perception, 'cause the media is not there to like Rand Paul. The media is there to humiliate him."
H/T Mediaite