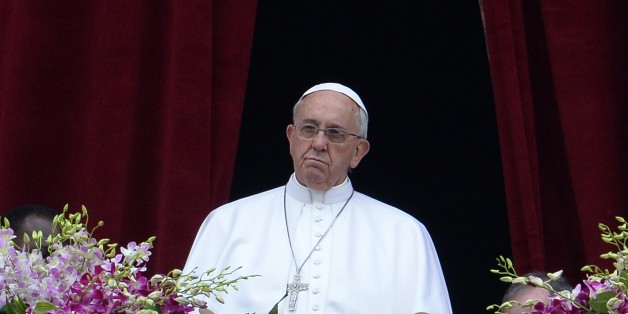 The Vatican has for weeks failed to accept the appointment of an openly gay diplomat as France's new ambassador, leading to speculation that the Holy See is effectively rejecting him because of his sexual orientation.
The French Council of Ministers nominated Laurent Stéfanini for the position in early January. All the Vatican needs to do is officially confirm the appointment. European media note this would not be the first time the Vatican has refused an openly gay ambassador.
The Huffington Post reached out to the Vatican for comment but did not receive a response.
Stéfanini, 55, is a practicing Catholic and worked as the second-highest ranking French diplomat to the Holy See from 2001 to 2005, Le Monde reported on Thursday. He currently serves as a senior diplomat and head of protocol in President François Hollande's government, according to The Guardian.
Stéfanini's appointment was supported by French Cardinal André Vingt-Trois, who wrote to Pope Francis elaborating on the diplomat's merits, according to Italian newspaper Corriere della Sera.
There had been hope earlier that Pope Francis might be easing the Roman Catholic Church's stance on homosexuality. In 2013, the pontiff famously responded, "Who am I to judge?" when asked by a reporter whether he would accept gay priests. On several occasions, he also met with gay and transgender individuals.
While on a trip to the Philippines in January, however, Pope Francis warned about an "ideological colonization" threatening "to destroy the family" -- which many interpreted to mean same-sex marriage.
"The family is threatened by growing efforts on the part of some to redefine the very institution of marriage, by relativism, by the culture of the ephemeral, by a lack of openness to life," Francis said. "These realities are increasingly under attack from powerful forces, which threaten to disfigure God's plan for creation."
BEFORE YOU GO
PHOTO GALLERY
Most Inspiring LGBT Religious Leaders