It certainly wasn't on the track, but President Barack Obama caught up with sprinter Usain Bolt during his trip to Jamaica this week.
Bolt, who is from Jamaica and widely regarded as the fastest man in the world -- he broke the world records for both the 100-meter and 200-meter in 2009 -- even got the president to join in on his signature lightning pose.
"Nobody's ever been faster than this guy, ever!" the president said in a video posted by Bolt on his Instagram account Friday.
Obama's trip this week marked his first visit to Jamaica during his presidency. He's also the first U.S. president to visit the country since Ronald Reagan in 1982. Obama and Bolt spoke after the president held a town hall Thursday in Kingston, which Bolt attended along with fellow sprinter Shelly-Ann Fraser-Pryce.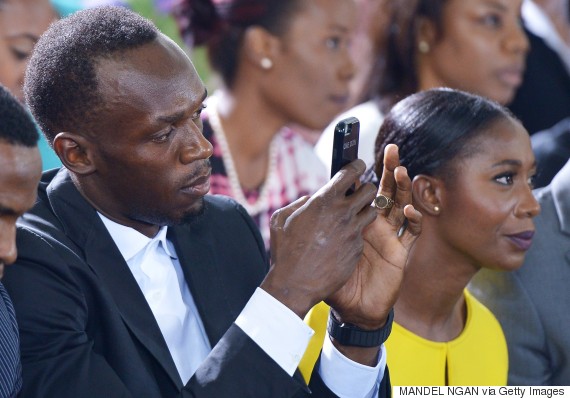 Bolt and Fraser-Pryce at Obama's town hall.