An iconic Los Angeles gay hotspot has offered a particularly sweet response to the controversies surrounding Indiana's Religious Freedom Restoration Act and recent cases of private businesses turning away same-sex couples.
West Hollywood's The Abbey Food & Bar announced April 7 that it would begin selling "Religious Freedom Cupcakes," with proceeds benefiting the Human Rights Campaign (HRC) and its efforts to fight lesbian, gay, bisexual and transgender (LGBT) discrimination around the world.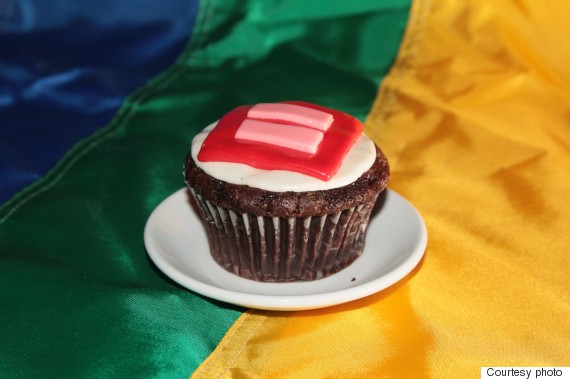 The bar will offer a "rotating selection of cupcakes" featuring the popular HRC "equal sign" logo as part of the campaign.
The Abbey's founder and president told The Huffington Post in an email statement that he hoped his venue's move would be seen as a counterpoint to businesses such as Indiana's Memories Pizza that have stated they won't cater to same-sex weddings.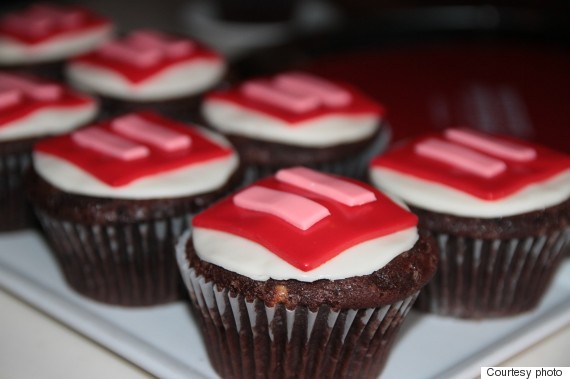 "If small-minded homophobes can use their bakeries to further a cycle of hate under the guise of religious freedom, The Abbey can use its bakery to help fund HRC's efforts to spread equality," David Cooley said. "This is a culture war over cakes, pizzerias and flowers. The oven mitts are off and everybody needs to do their part."
It isn't the first time that cupcakes have been used to promote a message of equality. In 2012, New Jersey's Sweet Avenue Bake Shop, which specializes in vegan and dairy-free baked goods, introduced a special "Rainbow Pride" cupcake in protest of former GOP presidential candidate Mike Huckabee's efforts to reverse the Chick-fil-A backlash after the restaurant chain's president confirmed his company's anti-gay stance.
Last year, popular chain Baked by Melissa released a "Wildberry Pride" cupcake in rainbow hues in honor of LGBT Pride Month.
To check out more on The Abbey, head here.
BEFORE YOU GO
PHOTO GALLERY
Reactions To Indiana's 'Religious Freedom' Law