Oregon runner Tanguy Pepiot started celebrating his victory in a men's steeplechase a little too early over the weekend. So early, in fact, that he ended up not winning.
(Source: YouTube)
Look, it's not like we enjoy truth-telling, but sometimes it just needs to be done, and this is one of those times: Pepiot got what he deserved, and the look of terror in his eyes seems to imply that he knew that all too well within just seconds of finishing.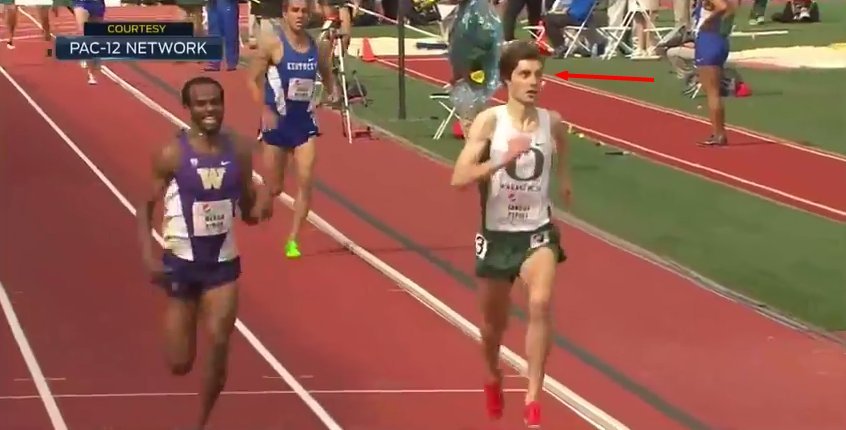 Can you see the terror? Yes, you can. (Source: YouTube)
Sorry, we had to GIF it:
(Source: YouTube)
Congrats to the winner, Washington's Meron Simon, who celebrated with a classic post-victory arm-pump.