April 14, 2015, marks the 150th anniversary of the shooting of President Abraham Lincoln by John Wilkes Booth at Ford's Theatre in Washington, D.C.
The theater, located at 511 10th NW in Washington, has seen some changes in the neighborhood since that infamous night 150 years ago. From a literal dirt road with horses to multiple high-rise offices and apartment buildings, the only thing that seems unchanged is the theater itself.
In honor of the anniversary, the theater is featuring an exhibition called "Silent Witnesses: Artifacts of the Lincoln Assassination," which includes artifacts from the Lincoln assassination and will run through May 29, 2015. Read more about it on the theater's website.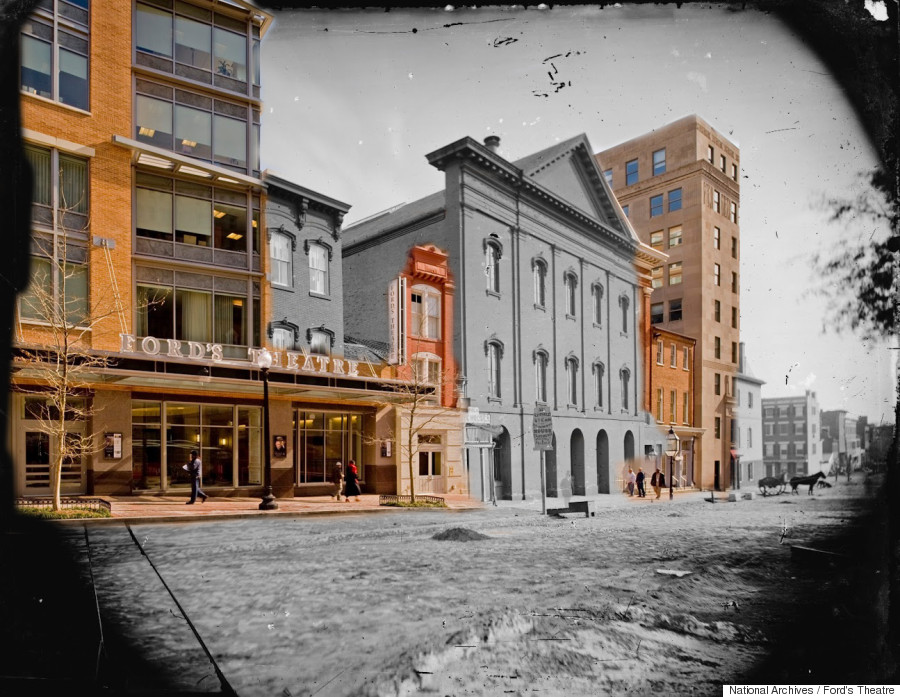 Ford's Theatre is seen in this combined photo from 1865 and 2015.
BEFORE YOU GO
PHOTO GALLERY
Monuments in Washington D.C.