Simply put, Frank Moth makes some of the most exciting prints you've ever seen -- images you'll want to hang on every wall of your house, either as posters, canvases or in frames. Frank's work is available in various forms on popular platforms that promote artists, such as Society6 and Redbubble -- on the latter of which Frank has repeatedly been featured on the front page as an "editor's choice."
What a lot of people don't know, however, is that "Frank Moth" is actually just a pseudonym -- a digital portrait of an artist.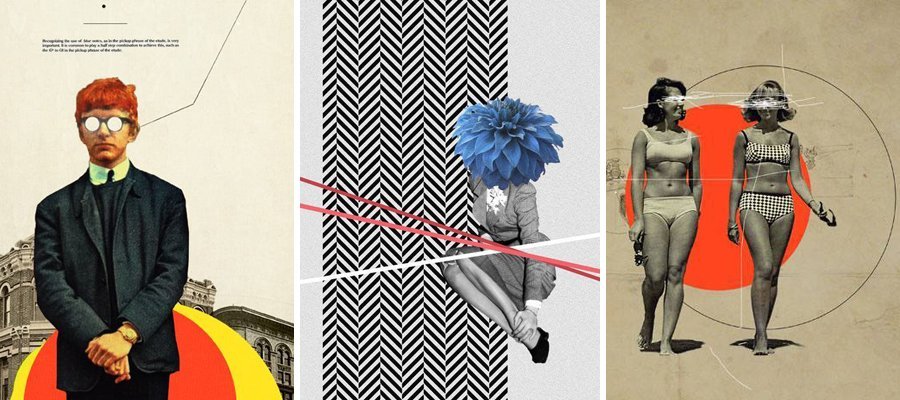 There are two people behind the "Frank Moth" name, and they relish using their design talents to pursue graphic ideas studded with retro and pop references. They live and work in Athens, depicting the reality that surrounds them through their own artistic, musical and emotional filters. They prefer that their real identities remain secret, but they did talk to HuffPost Greece about the Frank Moth persona and how "his" success took them by surprise.

How and when did the Frank Moth idea begin? Does the name mean something specific?
Frank Moth is an art project by two people (Narita & his ghost) that started out as an idea about two years ago and took its final form about seven months ago. It began as our need to to take our disparate digital compositions, images and experiments with expression and anchor them with the presence of a virtual artist. So Frank Moth is a real nom de plume.

What are your day jobs?

Half of Frank Moth is in his final year of medical school, the other half is making a living as a reporter in a newsroom.

How did people react to the beginning of Frank Moth? Did you receive the response that you hoped for?

We started selling abroad through platforms that host many artists, as unknowns amongst the unknown, and the response was really warm, light years beyond our expectations. In Greece, we started publishing our work a few months ago, at the same time as we launched our personal site/e-shop, and the response and support is also quite moving. We already owe endless thanks.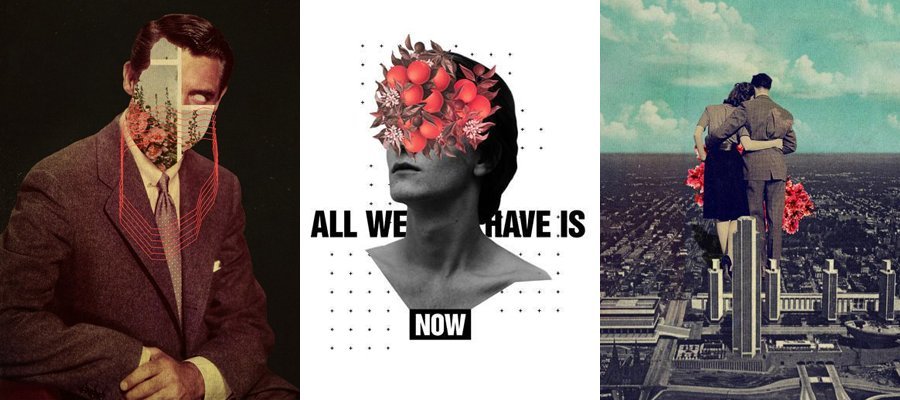 What were your sources of inspiration for creating the prints? Do you intend to extend the Frank Moth collections any time soon?

The Frank Moth collection is an ongoing process. Every now and then, new material is added, in which we intend to include a collection of analog, handmade compositions. We find ourselves in a phase in which we are still recognizing, within us and around us, the referential environment in which we are moving and will be moving when it comes to our work. In essence, we are now building and shaping the library of our sources and inspirations.

How easy is it to work in graphic design in a time where the field of graphic design seems so crowded?

With the technological means that exist today and with the internet, in a way, everyone is trying to work in and experiment with graphic design. There are also of course people who have dedicated their time and studies to it, who we admire and respect but, as in art in general, the field is [also] open to those who are self-taught, like us. Regardless of the supply and demand on a professional level, if someone wants to make something of their own and take it seriously, chasing the opportunities that may come their way, they now have the chance to do so. One way or another, we believe that the final result will be unique, because every person perceives and translates the various stimuli of the world in an absolutely singular way.

What are Frank Moth's plans for the future?

We are in a very creative and dynamic phase right now. We have some collaborations in the works. We like what we do and, as we have said before, we do not want it to include stress, deadlines and a rush to reach goals.

To learn more about Frank Moth, and to purchase one of Frank's wonderful prints, visit the duo's official site.

This post was originally published on HuffPost Greece and was translated into English.