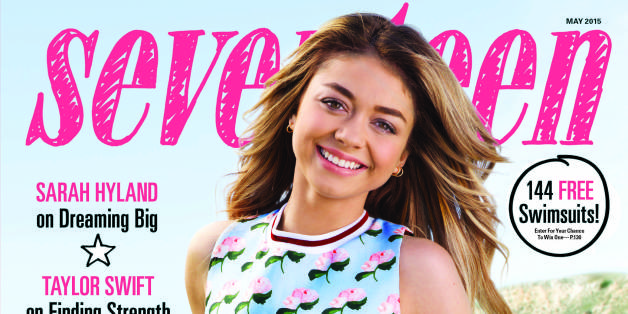 The cast of "Modern Family" knows a thing or two about winning big in the comedy category of the Emmy Awards. While Sarah Hyland manages to make it look easy with her role as the always funny and sometimes rebellious Haley Dunphy, her off-screen life hasn't always been so simple.
In 2012, the actress underwent a kidney transplant as a result of a condition called kidney dysplasia. Despite her health issues, Sarah has been acting since she was a kid taking on characters in both television shows like "Law and Order: Special Victims Unit" and movies like "Vampire Academy." The actress' latest gig though, is being a cover star for Seventeen's May issue, where she opens up about following her dreams and loving what she does.
On not letting medical issues get in the way of her dreams:
"I was born with so many health issues that doctors told my mother I would never have a normal life. And she said, 'You're right, she won't -- but it won't be because of her health.' When my mother told me that story, it resonated with me: If I can't have an ordinary life, I might as well have an extraordinary one. If you set your mind to something, you'll achieve it."
On appreciating her "Modern Family" role:
"Happiness, I've learned, comes from within. I am happiest when I am doing something I love. And I love 'Modern Family' -- it's the best job I've had in my 20 years as an actress. It didn't come easily or fast or free: It took me 14 years to land a gig like this."
On staying on track:
"When you're feeling vulnerable, it can lead to doubt and second-guessing. It will steer you away from your goals and your happiness. Once you have a goal, keep moving forward -- even if you're taking baby steps!"
Seventeen's May issue hits stands on April 21. Scroll down for more pics of Sarah and head over to Seventeen.com for more.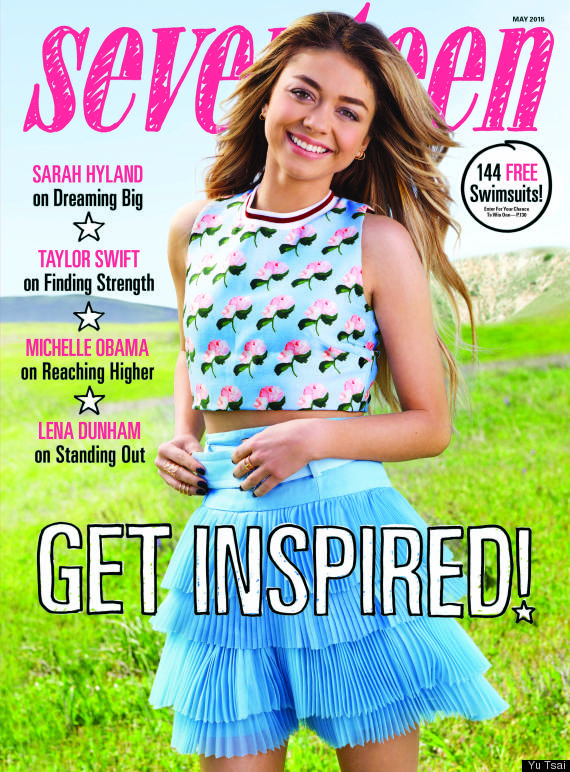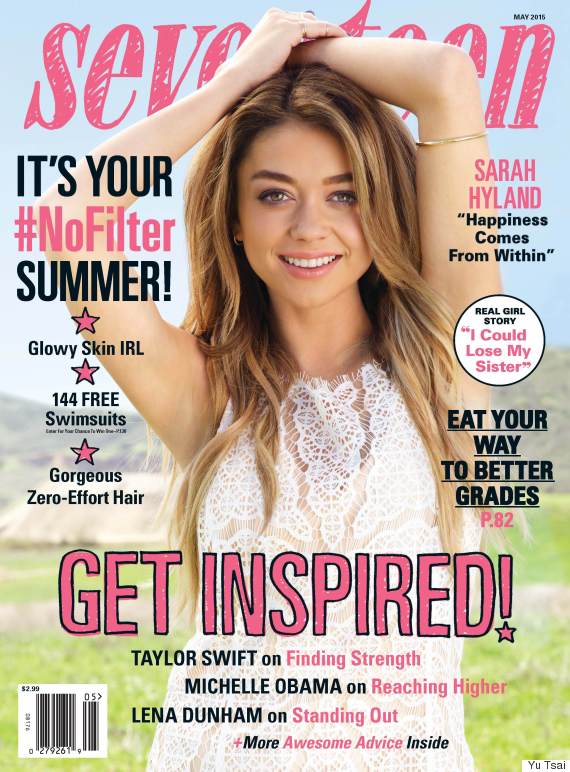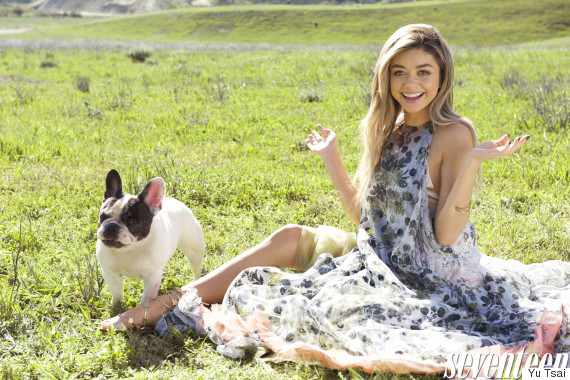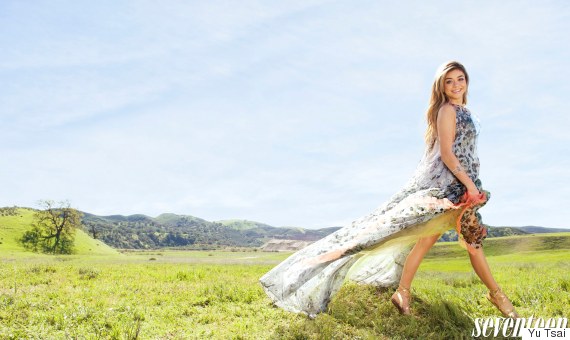 Follow HuffPost Teen on
Twitter |
Instagram |
Tumblr |
Pheed |
BEFORE YOU GO
PHOTO GALLERY
Get The 'Modern Family' Look