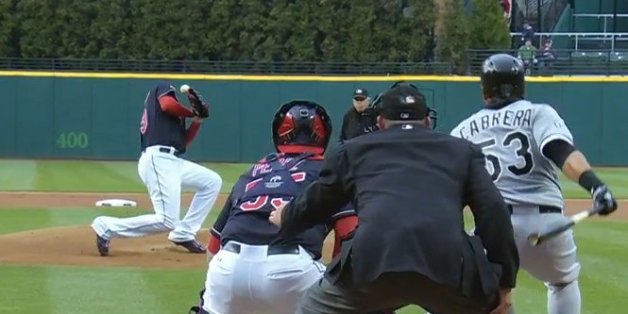 Oof.
Cleveland Indians pitcher Carlos Carrasco took a line drive straight to the face in a game against the Chicago White Sox on Tuesday. He was taken off the field and treated at the hospital for a bruised jaw, ESPN reported.
The painful play came off a hit by Chicago's Melky Cabrera in the first inning.
Cleveland fell to Chicago, 4-1., and Carrasco joined the company of Los Angeles Dodgers' Clayton Kershaw, who got hit right in the face by the ball during a spring training game earlier this season.