It was a delight to have actor Kevin James and director Andy Fickman stop by Mondays with Marlo to promote their new movie Paul Blart: Mall Cop 2. We discussed topics ranging from comedians to community theatre, passing through moments of hilarity, like Kevin's first awful moment in standup, to more serious topics, such as Andy's tips for up-and-coming filmmakers starting their career. Kevin also had a few words of wisdom for those who are looking to bounce back after from disappointments. Watch the full interview above for the duos tips and laughs and also don't forget to submit your questions for our guest to the Facebook page below.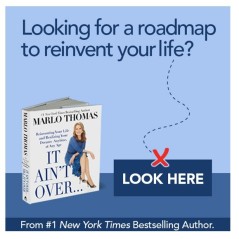 Add Marlo On Facebook:
Follow Marlo on Twitter:
Sign up to receive my email newsletter each week - It will keep you up-to-date on upcoming articles, Mondays with Marlo guests, videos, and more!