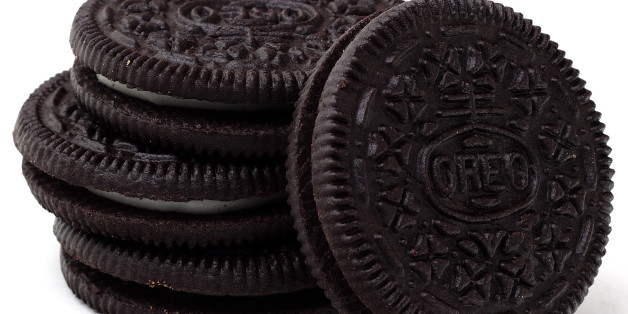 It's not every day that an 89-year-old publishes a book, let alone one that's nearly 1000 pages. But then again, there's no one in the world quite like Mimi Sheraton. The first woman restaurant critic at the New York Times, Sheraton has been a writing about food for more than six decades.
Earlier this year, Sheraton released her latest must-read for any food lover: "1,000 Foods To Eat Before You Die." As The Boston Globe puts it, "No writer is more qualified than Mimi Sheraton to boldly title" and write a book like this.
The writer has previously authored "The Whole World Loves Chicken Soup," "Eating My Words: An Appetite for Life," and "The German Cookbook: A Complete Guide to Mastering Authentic German Cooking."
At Brooklyn's Food Book Fair last weekend, Sheraton captivated a large audience in an interview on her book and live recording of the podcast "Sporkful." Here are seven important life lessons we learned from Sheraton during that interview.
1. You should always have faith in your own convictions.
Humble as he is, interviewer Dan Pashman told Sheraton that while he knows a lot about certain foods, he also knows there's a lot he doesn't know, and he's aware that his responses to certain foods might be uninformed and thus not entirely valid. For example, he left renowned chef Wylie Dufresne's Alder restaurant underwhelmed, but understood that he may not have fully appreciated the food because he wasn't an expert on that type of dining. When Pashman asked Sheraton when she got faith in her own convictions as a food critic, she answered, "As soon as someone put a pen in my hand."
2. Patience and methodology are not lost arts.
It once took Sheraton 11 months to write a review, because she tasted all 1,196 food items available. The review was on Bloomingdales' food department, and it appeared in New York Magazine in 1972. Once, for a taste test, she collected 104 pastrami and corned beef sandwiches, which she piled into her car. She drove the sandwiches to a butcher so that he could weigh each sandwich, because she wanted to determine which one provided the biggest bang for its buck. She told the Food Book Fair's audience that at one point she was "almost overcome" by the smell of all the sandwiches in the car.
3. Some of the best food in the world is also some of the cheapest.
Sheraton appreciates both the low and high brow. Sheraton told WBUR, Boston's NPR news station, that when writing the book, "The first two items I thought of when I started to make the list was frozen Milky Way and caviar and that seemed to delineate the focus of the book," she said. They're both excellent in their own way, "but not together," of course, she said at the Food Book Fair. When she described the frozen Milky Way to the room at the Food Book Fair, everyone was hooked. Likely everyone walked away determined to put a candy bar in the freezer when they got home.
4. "Oreos are as ageless as Cleopatra."
Enough said.
5. Appreciate the small things
To someone who has traveled the world writing about food for more the 60 years, something as simple as free samples may not sound so exciting. But Sheraton clearly still appreciates the small things. "I still love free samples," she told the audience at the Food Book Fair.
6. You don't have to worship kale.
During a game of word association, Sheraton responded to the word "kale" with "yuck." That got a big laugh from the audience. She also answered "Yelp" with "fooey" and "molecular gastronomy" with "interesting but not molecular."
7. Never toast a bagel unless absolutely necessary. And never toast a bialy either.
A good bagel is a fresh one, and it shouldn't be toasted. Same goes for a bialy.
Want to read more from HuffPost Taste? Follow us on Twitter, Facebook, Pinterest and Tumblr.
BEFORE YOU GO
PHOTO GALLERY
Food Quotes