It's used, has someone else's name on it, and is full of outdated technology, yet it sold for three times as much as the most expensive new Apple Watch.
It's Pope Francis' old iPad, and it was sold off Tuesday by Castells Auction House in Montevideo, Uruguay for $30,500. The proceeds will benefit a high school for the poor in the country.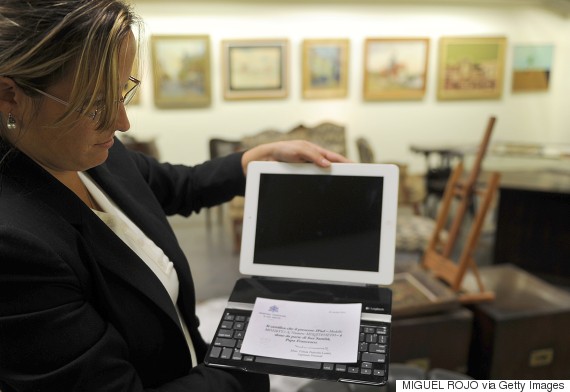 According to Reuters, Francis originally gave the tablet to an Uruguayan priest named Gonzalo Aemilius, telling him, "May you do something good with it." Aemilius took the charge seriously, and handed it off to the Francisco de Paysandu high school. School officials then sold the iPad through the auction house.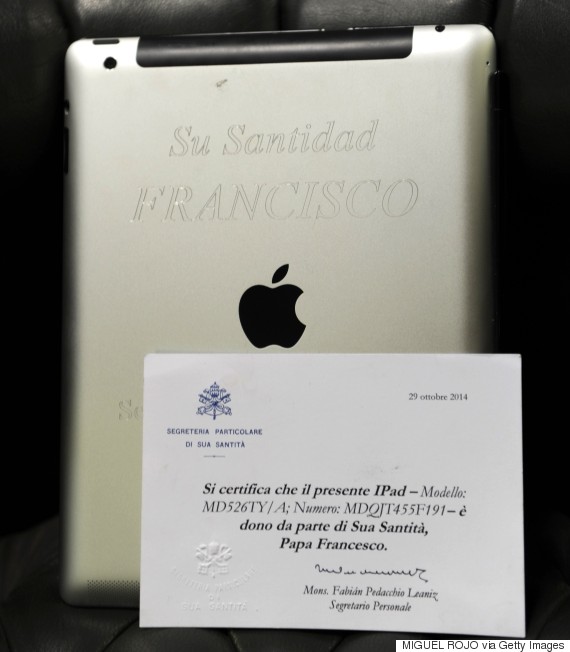 The engraving on the back of the iPad reads, "His Holiness Francisco. Servizio Internet Vatican, March 2013." The auction also included the pope's Logitech keyboard and a letter of authenticity.
No information has been released about the buyer, NBC reports.
The pope may have been eager to ditch the device. Even though he's called the Internet a "gift from God," Francis told a group of children in February that he's a "disaster" with technology.
BEFORE YOU GO
PHOTO GALLERY
Pope Francis