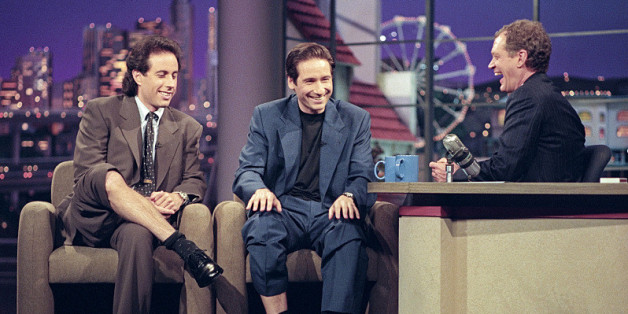 If you weren't already having a hard time imagining "The Late Show" without David Letterman, these newly released photos will make it pretty much impossible.
While we're all excited to see what Stephen Colbert can do as host (and himself) on "The Late Show" this fall, it's going to be the end of an era when Letterman leaves the desk this May. CBS recently opened up its "Late Show" archives to reveal photos from more than 21 years of the show, featuring some classic gems that haven't been seen in years -- ones that truly capture the spirit of the '90s.
After 33 total years in late night TV, Letterman will host his final "Late Show" on Wednesday, May 20 on CBS. For now, enjoy 17 photos that made us all too nostalgic below, and check out the full archive here. #ThanksDave.
PHOTO GALLERY
David Letterman's 'Late Show'
All photos provided by CBS from the "Late Show with David Letterman" photo archive.
BEFORE YOU GO
PHOTO GALLERY
Late Night Jokes