Attention catcallers: the streets of New York City do not welcome you.
A new campaign hopes to raise awareness about the prevalence of catcalling, which some international studies show between 70 to 99 percent of women face at some point in their lives. New street signs have been posted around New York City by the non-profit Feminist Apparel in conjunction with Anti-Street Harassment Week. Alan Martofel, founder of the clothing company, told HuffPost this is the first community-based activist campaign completely funded through sales of t-shirts on the company's website.
There are more than 50 signs up around the city, and they look like this: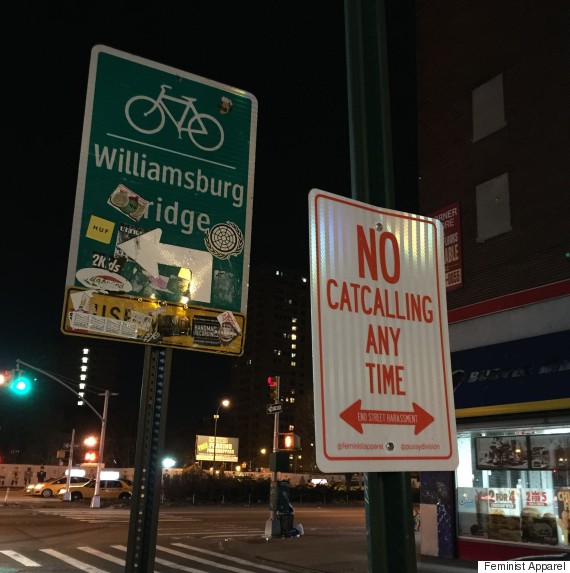 Martofel said they're aiming to have at least one sign up in each of New York's five boroughs by the end of the week, and they're also going up in Philadelphia neighborhoods in partnership with feminist group Pussy Division.
"Awareness-building and dialogue-creation surrounding feminist issues is at the core of our nonprofit's mission, and we just thought legitimate looking anti-catcalling street signs out on the streets where street harassment occurs would be a cool, visual way to capture people's attention towards the issue," he told HuffPost in an emailed statement.
Hollaback, a nonprofit movement launched by activists to end street harassment, took on a similar viral campaign last year. In the video produced by Rob Bliss, the group recorded actress Shoshana B. Roberts walking around the streets of New York for more than 10 hours as she was catcalled 100 times.
"I felt like no one had ever really shown what it's like to experience street harassment, more or less," Bliss told HuffPost in October. "No one has -- from a third-party perspective, on the outside looking in -- been able to step back and look at it and watch it happen in front of them."
Take a look at some other signs from the Feminist Apparel campaign below.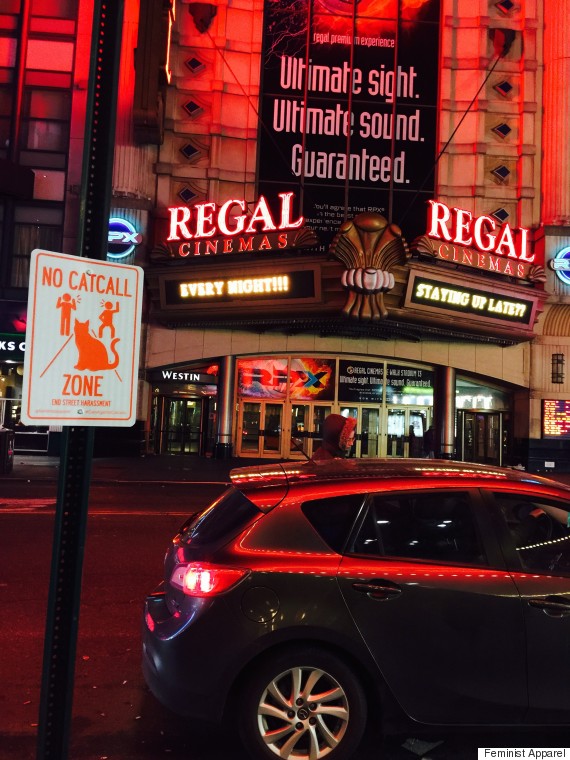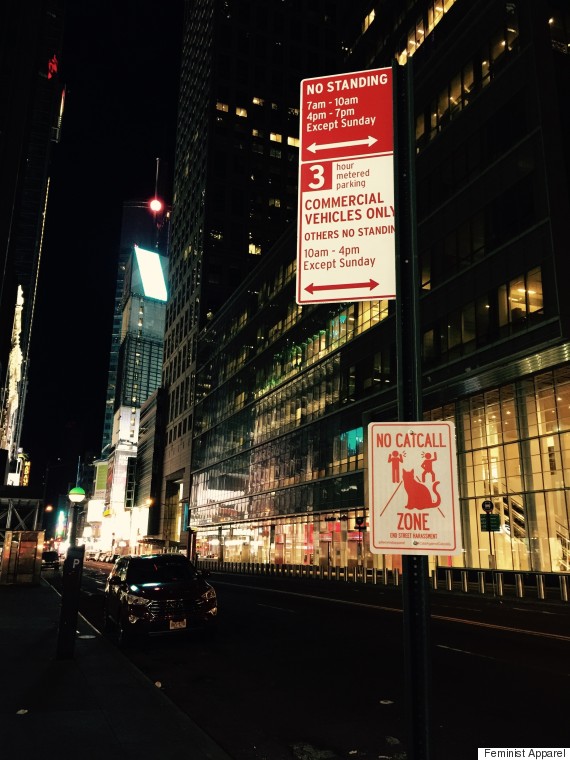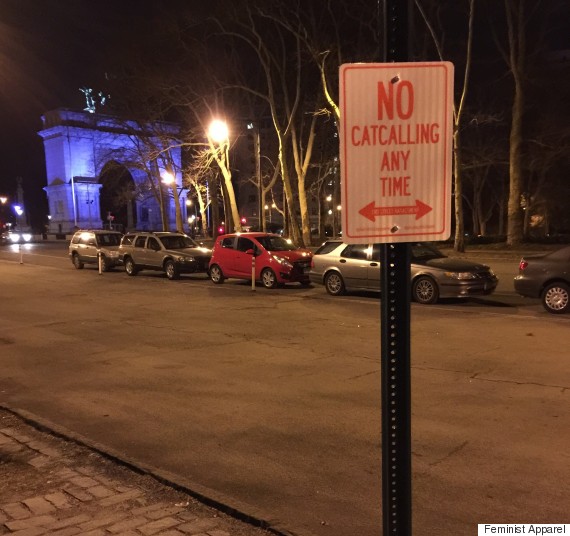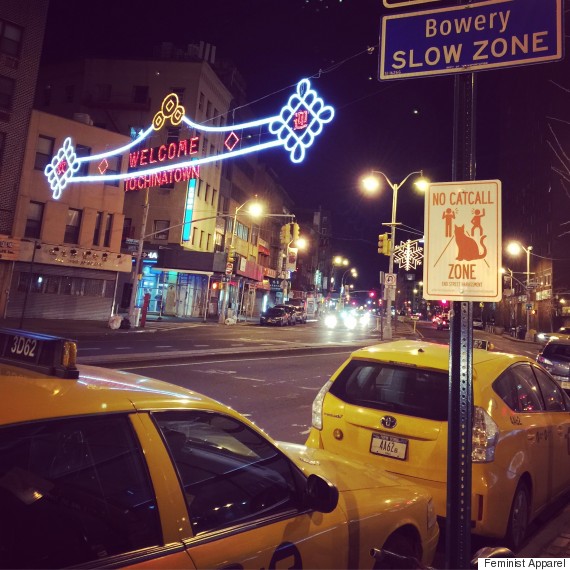 BEFORE YOU GO
PHOTO GALLERY
#ThatsWhatHeSaid