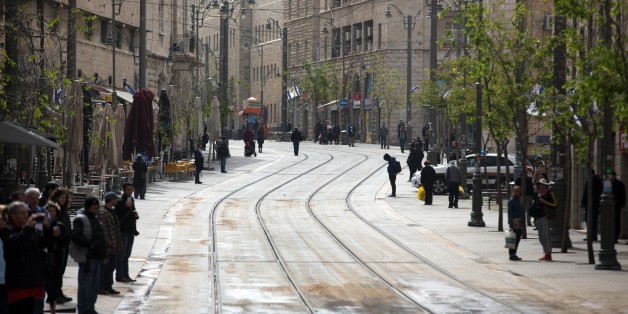 JERUSALEM, April 16 (Reuters) - Police said on Thursday a Palestinian whose car struck people at a Jerusalem bus stop, killing an Israeli, appeared to have driven into them deliberately.
Police had said earlier it was unclear whether the incident late on Wednesday was an attack or a traffic accident.
"The interrogation and initial findings strengthen suspicion this was a terrorist incident," police spokesman Micky Rosenfeld said.
The car's driver, a 37-year-old Palestinian from Israeli-annexed East Jerusalem, was treated in hospital for light injuries and then taken for questioning.
Two Israelis were struck by the vehicle and one of them, a 26-year-old man, died later in hospital, Rosenfeld said. The other, a woman, was badly injured.
The attack took place on the opposite side of an intersection in East Jerusalem where last year a car slammed into commuters waiting at a tram stop, killing three people, including a baby. Its Palestinian driver was shot dead by police.
Along the same main route through the city last month, a Palestinian motorist rammed his vehicle into a group of people standing near a tram stop, injuring at least five. He was shot and wounded by police. (Reporting by Maayan Lubell and Ori Lewis; Editing by Jeffrey Hellern and Andrew Roche)
BEFORE YOU GO
PHOTO GALLERY
Clashes In East Jerusalem