While we're children, and even sometimes through early adulthood, it's nice to have our parents to fall back on when it comes to household chores and maintenance.
However, once you've moved out of your childhood home and are on your own, you'll need to leverage your own skills to keep up any new digs. For those who may not have any home improvement skills … yet … we've partnered with Procter & Gamble and The Home Depot to bring you this list of brilliant uses for common household products.
Dryer Sheets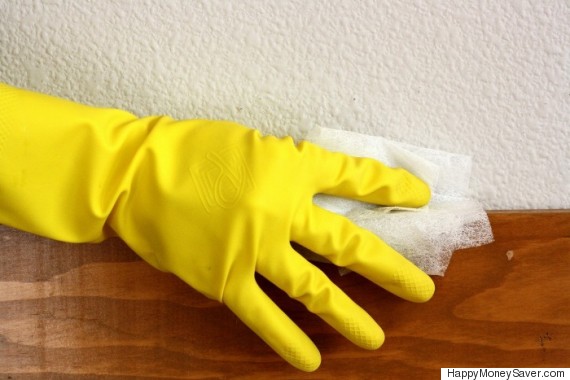 These one-sheets primarily used to keep your clothes soft and static-free are conveniently useful a number of other ways:
Stick them in between towels, sheets and other garments in storage to keep them smelling fresh. Stuck inside your gym shoes between uses, they can even ease whatever havoc your favorite sneaks might be wreaking.
Though commonly known for their nose-pleasing capabilities, dryer sheets are surprisingly useful for their cleaning capabilities, too. Use a dryer sheet to wipe down hard-to-reach areas, like in between blinds and fan blades.
Magic Eraser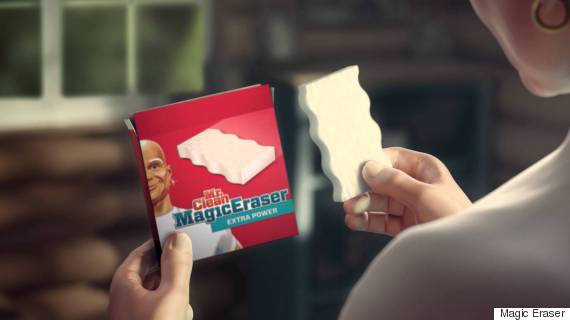 What can't the Magic Eraser do? According to this, there's not much the versatile "rectangle of wonder" can't clean or cure. The melamine foam that makes up Mr. Clean's Magic Eraser works wonders as an abrasive cleaner, removing scuffs on everything from walls and baseboards, to furniture and even shoes. The cleaning eraser also removes soap scum from showers, cleans granite countertops and computer keyboards, and will polish your silverware for your next dinner party. It's safe to say, we recommend investing in one of these miracle workers for your first apartment.
Rubber Bands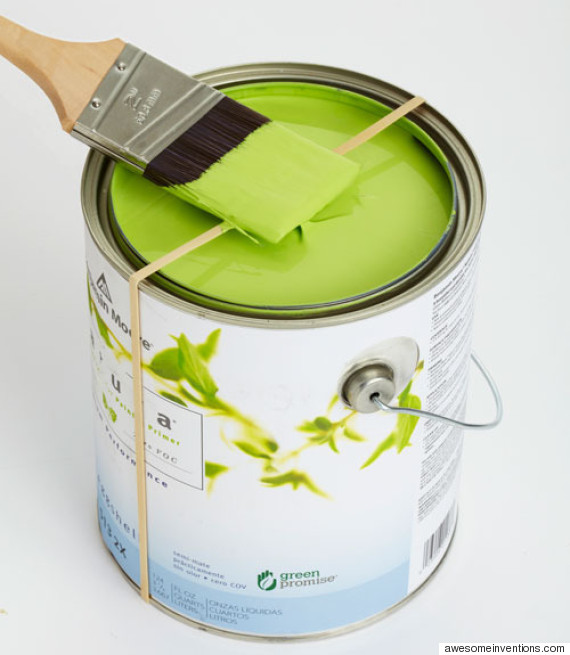 It's likely that your new place will need a new paint job. Avoid making a mess (or, a bigger mess) by wrapping a rubber band around your open paint can. You can then use it to wipe off excess paint from your brush after every dip, preventing it from splattering on the floor.
Rubber Gloves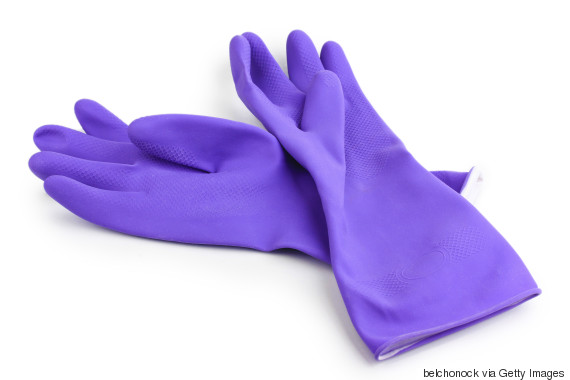 More than just hand protection for washing dishes, rubber gloves can also help animal owners when they're pinched for time before a night of playing host. For your cat's favorite couch, blanket or window sill perch, a pair of slightly wet rubber cleaning gloves can do damage control similar to a vacuum. Just run your hands (wearing the gloves, of course) over the surfaces, and the loose fur will stick to your gloves.
Cooking Spray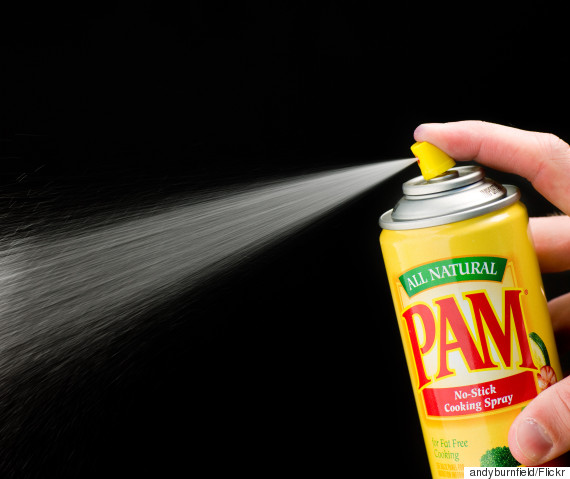 Your new apartment may be squeaky clean to you, but it's probably suffered a fair amount of wear and tear. If your door hinges squeak in a bad way (read: they're noisy), spritz some cooking spray on the hinges. Then swing the door back and forth a few times to let it work in. Continue until the creaking has quieted -- or if you're lucky, has been eliminated completely! -- before wiping away any drips with a paper towel.
Laundry Soap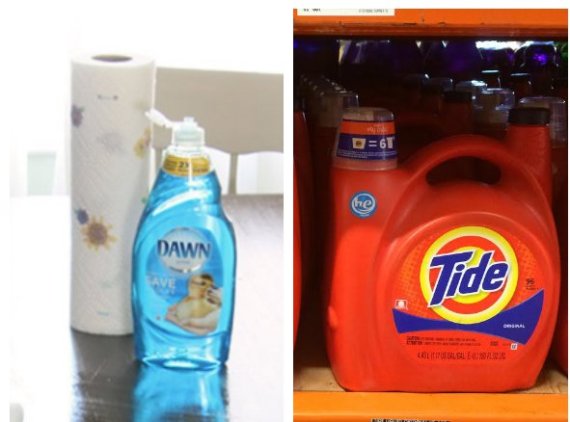 Even the dirtiest stoves are no match for a little home-remedy cleaning solution. Mix laundry soap remnants with bleach, and you'll be able to use the concoction to wipe away grease stains with ease.
Febreze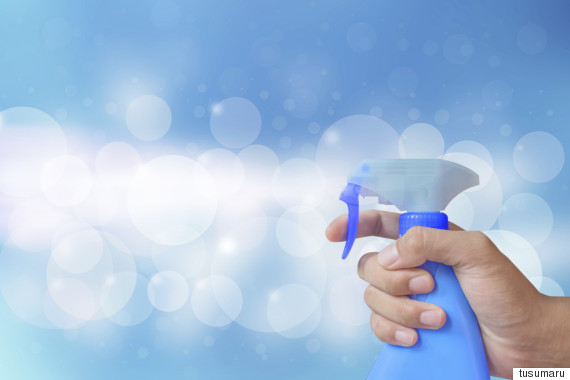 While grinding lemon rings and pouring bleach and baking soda down a kitchen disposal are common hacks to keep it smelling fresh in between cleanings, a large dose of Febreze can provide the same solution that can last for days.
Moving in means cleaning up and The Home Depot wants to help you make this place your home. You'll find everything you need to make it shine, like Bounty, Swiffer, Tide and more. Visit finditathomedepot.com/moving for cleaning tips and some great DIY ideas.