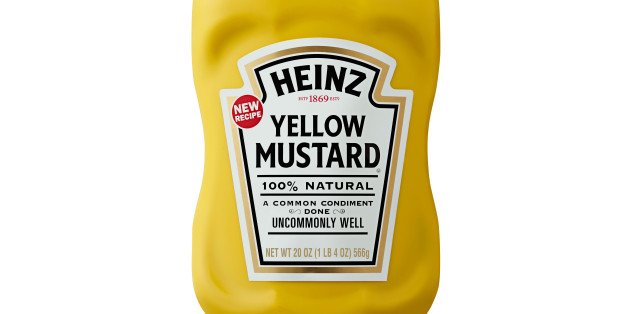 The kings of one wealthy dynasty, emboldened by a key alliance, have set their sights on a powerful rival's territory that's almost as lucrative as the one they already control. It sounds like an exciting plot line from the new season of HBO's "Game of Thrones" -- but, in fact, it's a surprisingly dramatic turn of events in the normally placid world of condiments.
Heinz, the ketchup giant, recently announced plans to expand its reach in the $400 million mustard market by relaunching its mustard and selling it for the first time in grocery stores across America. Heinz has been making several varieties of mustard for years, but selling directly to food service buyers, such as restaurants and stadiums, rather than to consumers.
The big kahuna in the American mustard industry right now is British-owned French's, which The Wall Street Journal says holds a 30 percent market share. Heinz has an even firmer stronghold on the $750 million ketchup industry, with a reported market share of 60 percent.
To break into the mustard market, Heinz has retooled the formula for its yellow mustard to include all-natural ingredients. Bloomberg reports that the company is also launching a cheeky national TV ad campaign that features a man in a Heinz ketchup costume breaking up with a woman dressed in a costume reminiscent of a French's mustard bottle.
Last month, the Pittsburgh-based company -- which is owned in part by Warren Buffet's Berkshire Hathaway -- announced plans to merge with Kraft, the packaged food conglomerate.
It's probably not a coincidence that this Heinz announcement comes so soon after the news about the company's merger. Heinz's new partner Kraft produces both Oscar-Meyer hot dogs and Grey Poupon mustard, so the new Kraft Heinz Company has a strong position in its fight against French's. Still, as a great Westerosi knight once said, it's going to be a long war.
BEFORE YOU GO
PHOTO GALLERY
Mustard Recipe Ideas