The Academy of Country Music Awards supplied its fair share of spectacular musical moments Sunday night, and one outstanding, emotional speech.
Andrea Swift, Taylor's mother, took the stage at the Arlington, Texas, event to present her famous daughter with the Milestone Award.
"I've watched this milestone artist from the time she was a tangled-hair little girl on our farm, full of imagination and creativity, until right now as she prepares for her next world tour," Andrea said to a cheering audience. "And ever since then, her favorite thing in the world to do is to write a song, tell a story, play guitar or piano, and I've seen those things carry her through every emotion, every experience in her life, good or bad."
Andrea continued: "For many years, I was her constant companion. And I witnessed a young girl with very few friends become one with many, learning to stand up for herself and the things she believes in. Being brave enough to explore her musical curiosity, having a voice against those who hate, and giving of herself to those in need."
"I am a very proud mom," she concluded. "I want to thank the entire music community for taking such good care of her. And to the fans: I know you love her as I love her. And for that, I thank you eternally."
Watch Andrea's speech and Taylor's response below:
Last week, Swift revealed in a Tumblr post that her mother Andrea had been diagnosed with breast cancer.
Taylor's father, Scott, also attended the ACM Awards.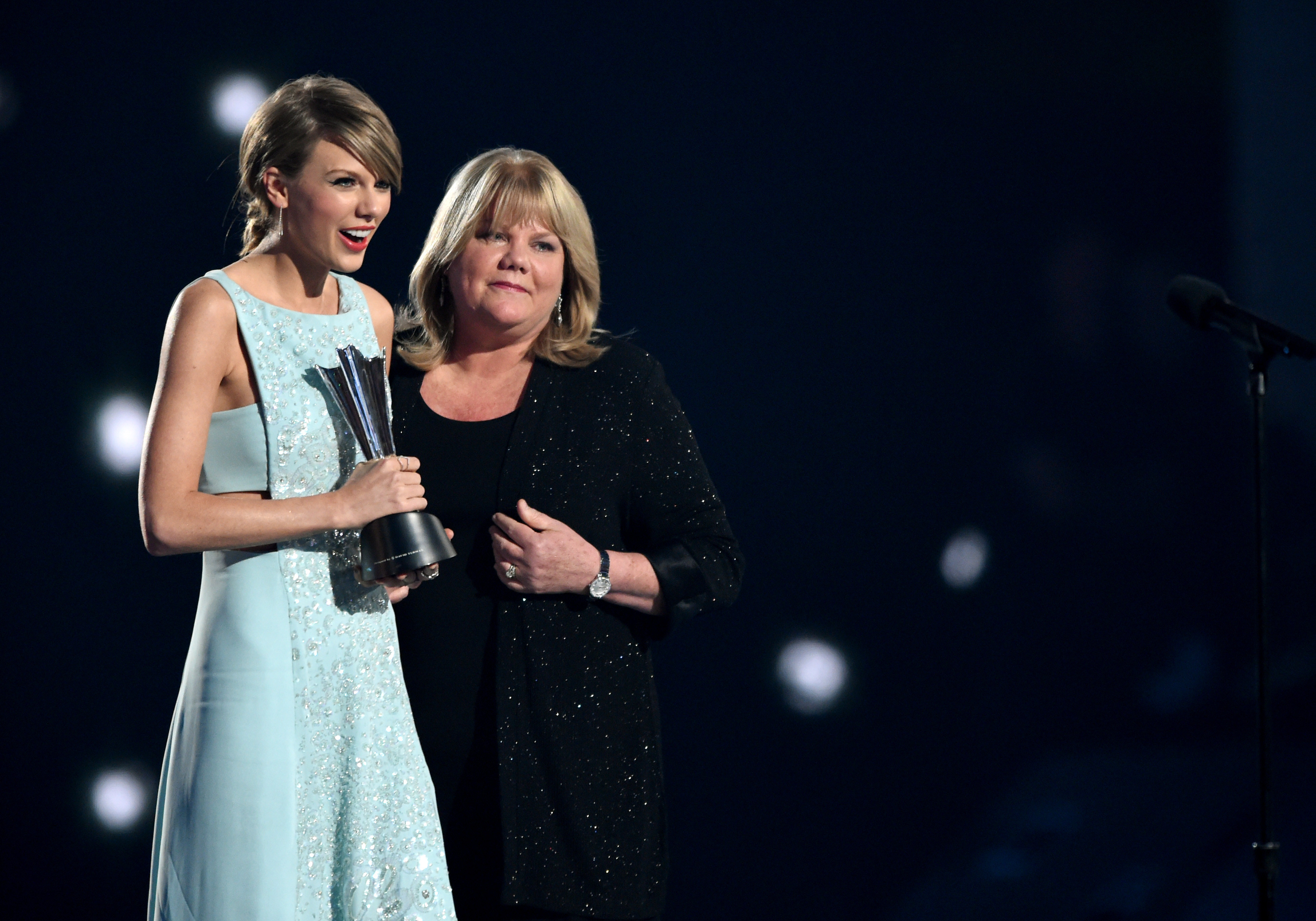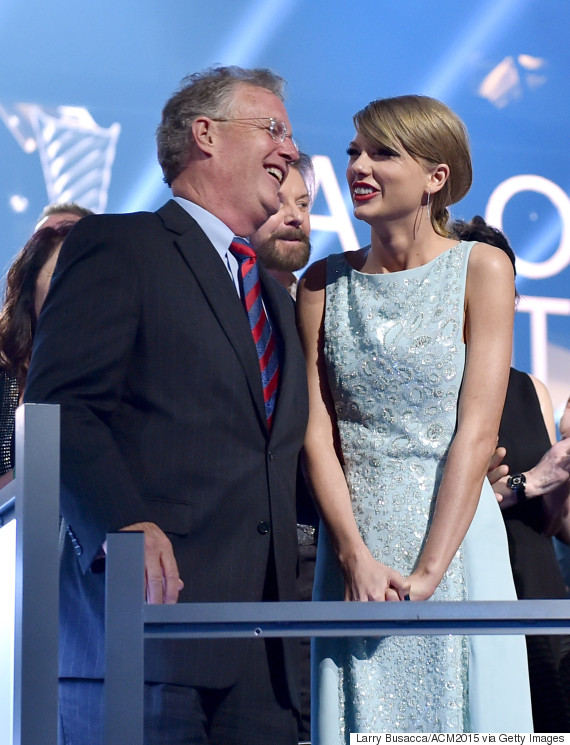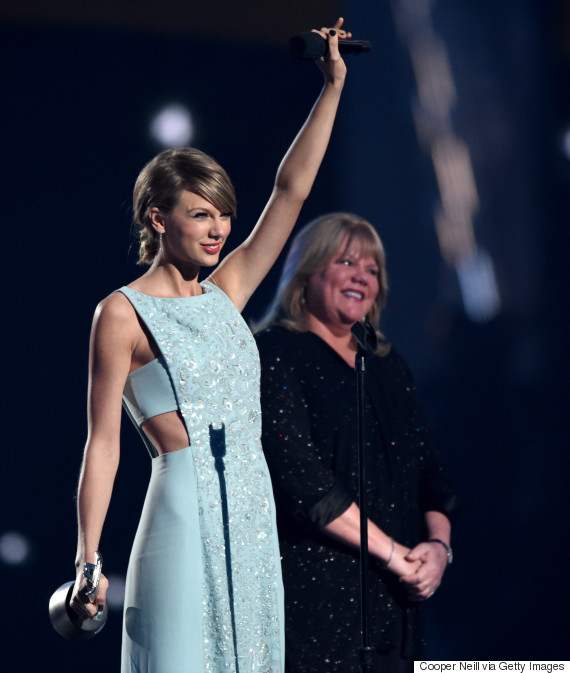 BEFORE YOU GO
PHOTO GALLERY
Taylor Swift: From Country Girl To Sexy Siren