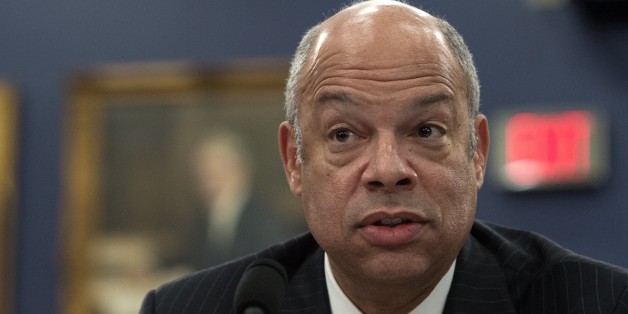 WASHINGTON, April 20 (Reuters) - U.S. airport workers will be subject to extra security screening under new rules prompted by the arrest of a baggage handler in Atlanta on gun smuggling charges, federal authorities said Monday.
Airport and airline employees will now have to be screened before flying by the Transportation Security Administration, Homeland Security Secretary Jeh Johnson said. They also face increased random screening throughout the workday.
Fingerprint-based criminal history checks will be required every two years for airport employees allowed in specially designated security areas until TSA establishes a system for real time criminal history checks, Johnson said in a statement.
Access points to the secure areas will also be reduced.
Johnson asked for a review of airport worker screening in January after a Delta Air Lines baggage handler was charged with helping another man smuggle 18 handguns onto a flight from Atlanta to New York City, in a scheme that prosecutors said ran for years and also involved assault weapons.
"Immediately following the incident in December 2014, TSA increased the random and unpredictable screening of aviation workers at various airport access points to mitigate potential security vulnerabilities," Johnson said.
After the arrest, U.S. Senator Charles Schumer, a New York Democrat, asked the TSA to require that all airline and airport employees be physically screened every day before work.
In January, the Federal Aviation Administration suspended a program that allows its inspectors to skip security checkpoints on the job after one of them was arrested with a firearm in his carry-on bag. (Reporting by Doina Chiacu; Editing by Andrea Ricci)
BEFORE YOU GO
PHOTO GALLERY
U.S. State Capitol Buildings