Mother's Day is coming. Back away from the corny Hallmark cards.
For everyone celebrating the mothers (and/or mother figures) in their life this year, we've got your back. Here's a selection of funny, cute and cheeky cards for any mom with a sense of humor. Because who wants rhyming prose when you could have pug puns?
Here are 12 funny Mother's Day cards we love:
1. An apology for the rough times:
"This Mother's Day, I Would Like To Apologize For.."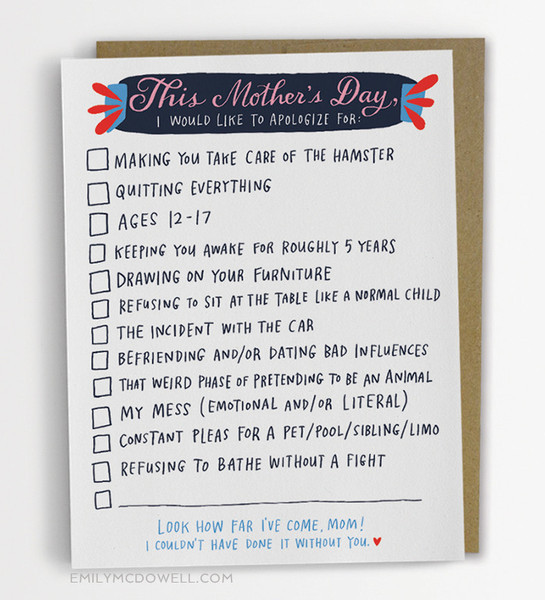 2. An appreciation of the important skills she taught you:
"Thanks for teaching me how to use a big-girl potty."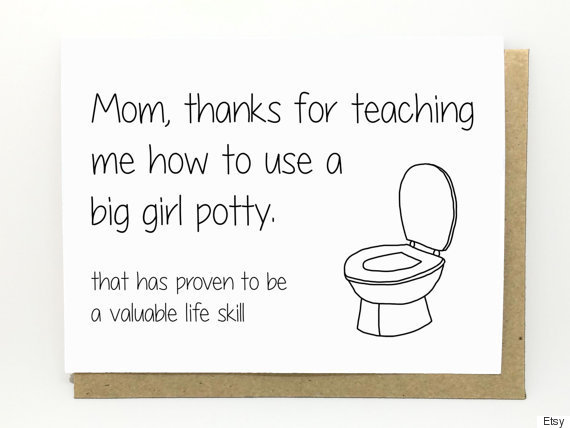 3. A serious understatement:
"I suppose you're a reasonable mother"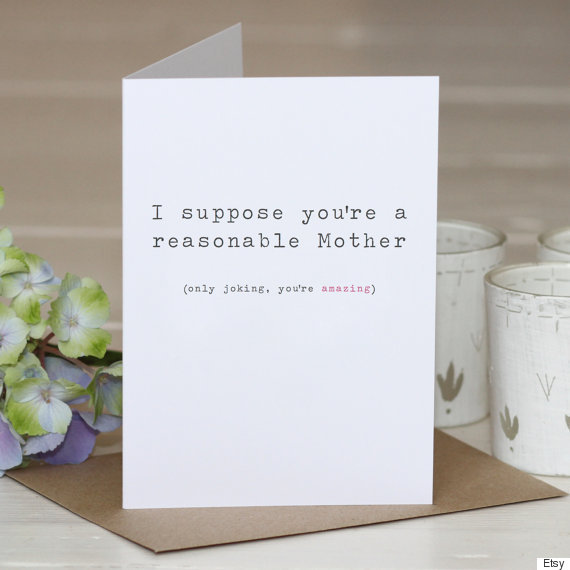 4. An acknowledgement of what she just can't say:
"I love how we don't have to say out loud that I'm your favorite child."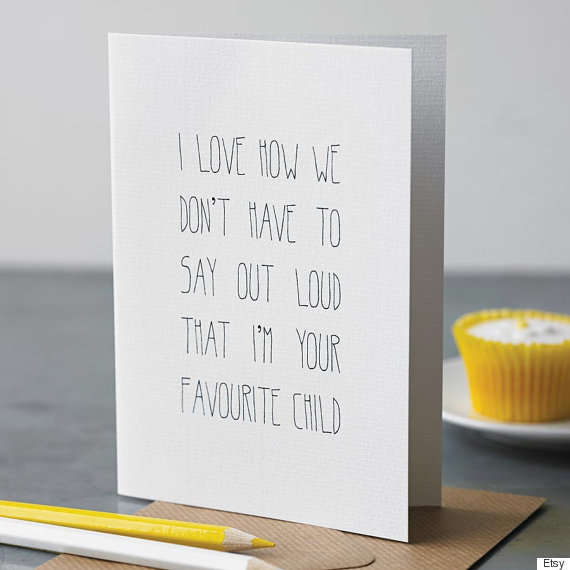 5. A much-needed thank-you:
"Thanks for not psychologically damaging me."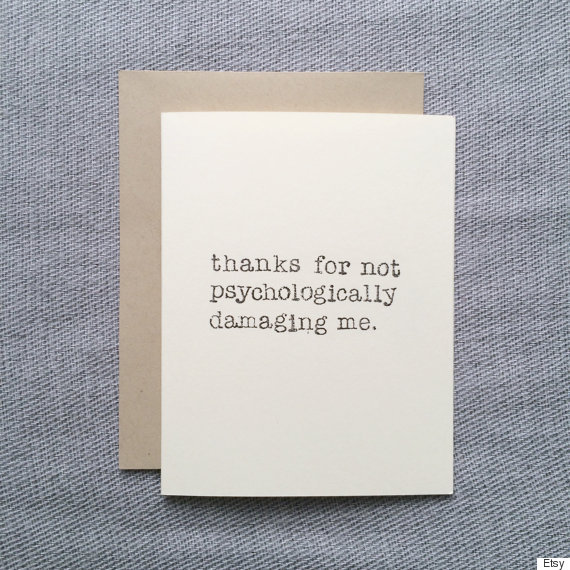 6. An admission she's been waiting to hear:
"You were right about everything."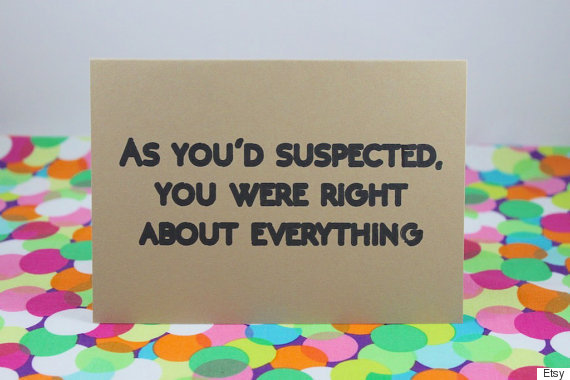 7. A tribute to "Mean Girls:"
"You're a cool mom."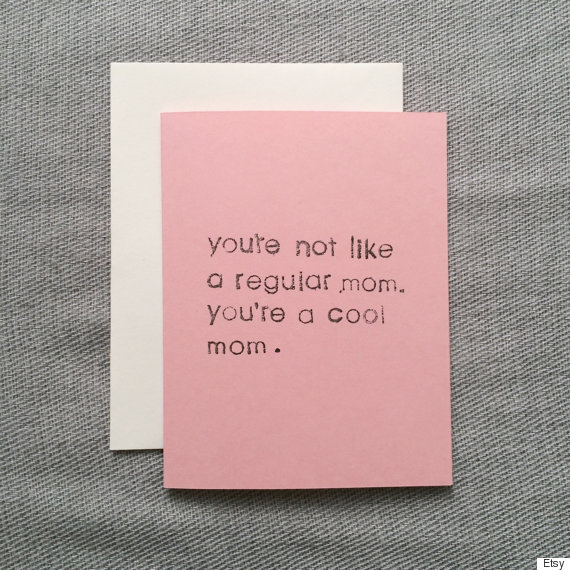 8. A nod to all the roles she plays:
"My cheapest therapist."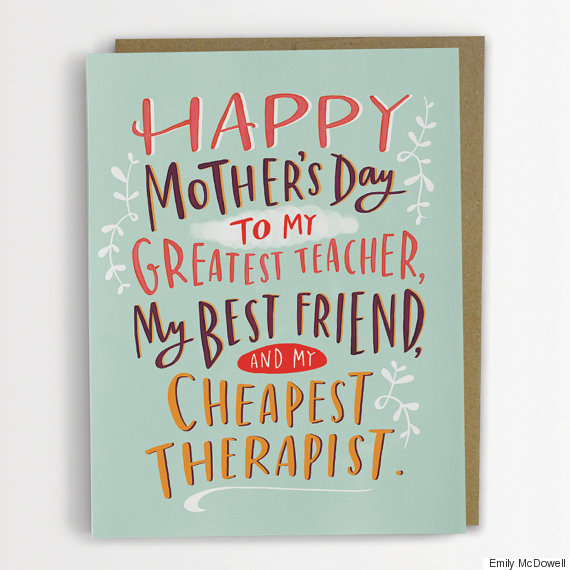 9. A punny endearment:
"Nothing beets you."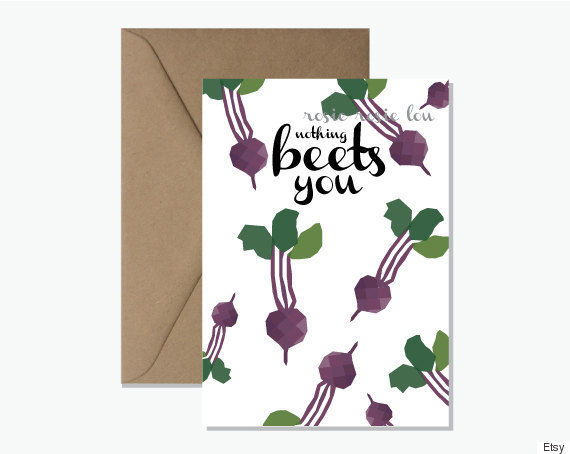 10. A "Gilmore Girls" reference:
"You're the Lorelai to my Rory."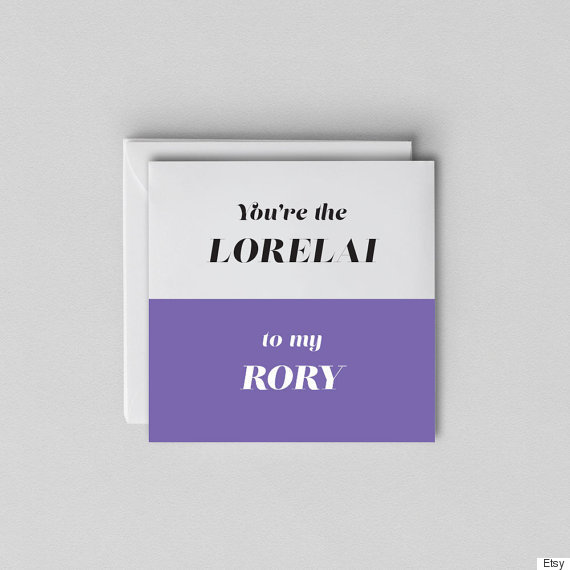 11. A "Puggin'" cute card:
"I puggin' love you."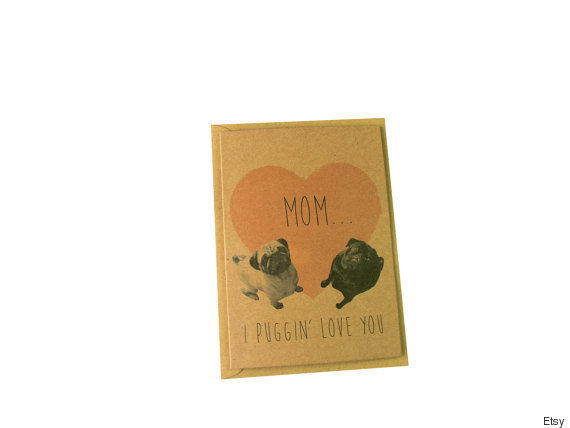 12. A congratulatory note:
"Great job Mom, I turned out awesome"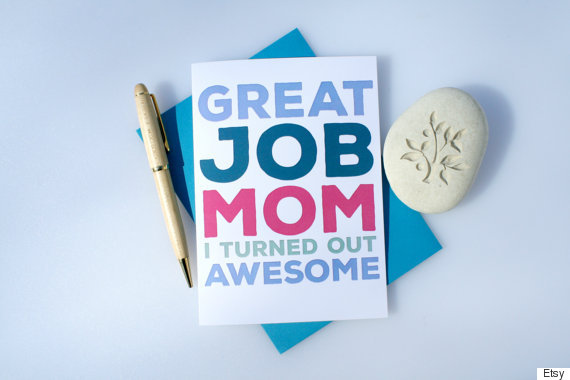 Follow HuffPostWomen's board Mother's Day on Pinterest.
BEFORE YOU GO
PHOTO GALLERY
18 Books Every Young Woman Should Read