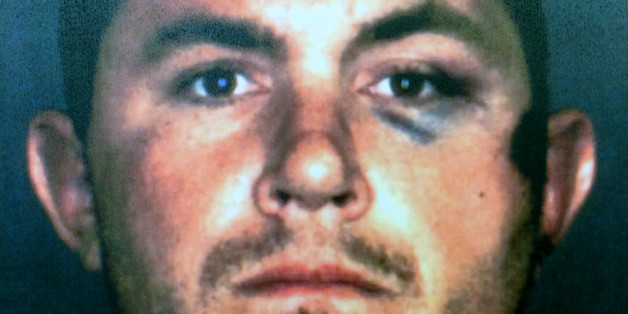 A California man will receive $650,000 in a settlement after police beat him following a chase in which he tried to elude officers on horseback.
San Bernardino County avoided admitting guilt or liability as part of the agreement, negotiated between the county's Board of Supervisors and Francis Pusok, the Los Angeles Times reports. Video showed the 30-year-old withstanding punches and kicks from deputies on April 9.
Los Angeles NBC affiliate KNBC originally broadcast the footage. Pusok led police on a five-hour chase that started when he refused to let officers search a house as part of an identity theft investigation. First, Pusok fled in a car, but then he switched to a horse.
Pusok fell to the ground after a deputy shot him with a Taser. A video recorded by a news helicopter then shows officers punching and kicking him dozens of times over roughly two minutes. Pusok was taken to a hospital, and two officers were also treated for minor injuries, the LA Times reports.
According to the San Bernardino Sun, Pusok has prior convictions for resisting arrest, animal cruelty and attempted robbery.
San Bernardino County Sheriff John McMahon said on April 10 that he was "disturbed and troubled" by the video, the Associated Press reports. "It does not appear to be in line with our policies and procedures," he said.
McMahon has suspended 10 officers involved in the incident pending the outcome of an investigation, according to Reuters. Both the sheriff's department and the FBI are investigating, the San Bernardino Sun reports.
CORRECTION: Due to an editing error, an earlier version of this article understated the amount of the settlement. Pusok received $650,000, not $65,000.
Like Us On Facebook |

Follow Us On Twitter |

Contact The Author
BEFORE YOU GO
PHOTO GALLERY
Police Brutality Incidents