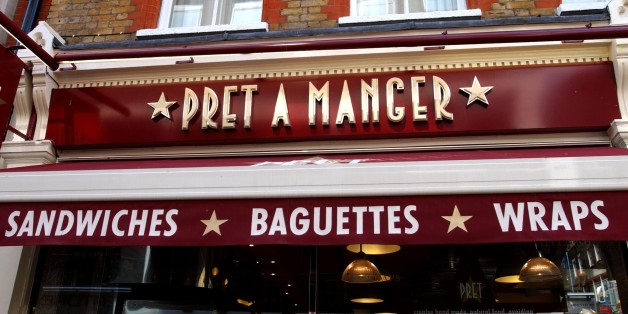 Un cafe, mon petit chouchou?
The chief executive at sandwich and coffee chain Pret A Manger just revealed how to get your morning buzz or breakfast for free: Just be nice!
Clive Schlee told the London Evening Standard that he has started allowing his staff to give out a certain number of free coffee or food to customers they like -- and that apparently includes those employees' romantic interests.
"The staff have to give away a certain number of hot drinks and food every week," Schlee said. "They will decide, 'I like the person on the bicycle,' or 'I like the guy in that tie,' or 'I fancy that girl or that boy.'"
There's a limit on how many items employees can give away each week, but Schlee said the new policy will result in 28 percent of customers walking away with something free, Time magazine reports.
Just be super sweet to your baristas, people!
Business Insider reports that Pret A Manger sold 1 million cups of coffee per week in 2014, so it's no surprise that Schlee wants to give a way a few cups of joe. He said he considered starting a loyalty card program, but didn't want to fuss with the logistics.
Pret A Manger has 374 outlets worldwide, with 288 in the United Kingdom. Schlee told The Standard he plans a major expansion to rival McDonald's.
BEFORE YOU GO
PHOTO GALLERY
Coffee Health Benefits