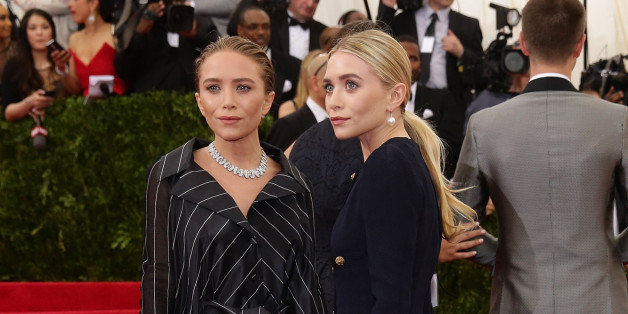 When news broke that Netflix would reboot "Full House" for a 13-episode revival called "Fuller House," there was little indication that Mary-Kate or Ashley Olsen would reprise the role of youngest Tanner sister Michelle. Netflix said in a statement that discussions concerning appearances from the Olsen twins and other original cast members like Bob Saget, Dave Coulier and Lori Loughlin were ongoing.
In an interview with WWD, Mary-Kate said, "We just found out about it today. I guess we're going to talk to the creators and see what's happening." They heard the news along with the rest of the world when John Stamos announced Netflix's plan on "Jimmy Kimmel Live!" "I'm shocked I haven't heard from John [Stamos]," Mary-Kate said.
"I ran into Bob [Saget] the other day and we didn't even talk about it," Ashley told WWD. "I'm going to call [Saget] and get his perspective."
Loughlin, who played Jesse's (Stamos) wife Rebecca Donaldson on the show, made a similar statement to "Access Hollywood." "I don't know," she said when asked if she would appear on "Fuller House." "They made deals with half the cast, but not the other half. I don't have a deal, Dave doesn't have a deal, Bob, we're all in negotiations. I think we would all like to come back, if the powers that be are fair to all of us."
BEFORE YOU GO
PHOTO GALLERY
"Full House" Vintage Fashion