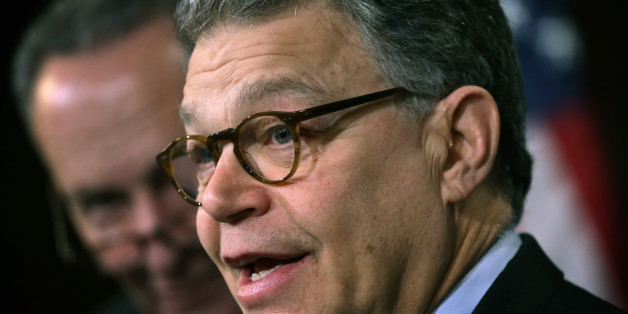 WASHINGTON -- Reacting to reports on Thursday that a massive proposed merger between Comcast and Time Warner Cable has collapsed, Sen. Al Franken (D-Minn.), a vocal critic of the deal, said that the news was a "huge victory" if substantiated.
"This transaction would create a telecom behemoth that would lead to higher prices, fewer choices, and even worse service," he said in a statement. "We need more competition in this space, not less. If reports of the collapse of the deal are true, it would be a huge victory for American consumers."
Bloomberg reported on Thursday that Comcast is scrapping its proposed $45.2 billion acquisition of Time Warner Cable. Both the Federal Communications Commission (FCC) and the U.S. Department of Justice were reportedly leaning against the transaction.
Franken has emerged as a vocal critic of the deal in Washington. He wrote an op-ed in TechCrunch earlier this week calling Comcast "greedy and dishonest" and claiming that the cable company "deliberately misled" the public during the debate on net neutrality. Cable and telecom companies suffered a major defeat recently on the open Internet
issue, with the FCC adopting strong rules that ban Internet service providers from prioritizing certain web traffic.
Comcast did not immediately respond to a request for comment.
Franken and other senators sent a letter to FCC Chairman Tom Wheeler and Attorney General Eric Holder on Tuesday urging them to reject the proposed deal. His co-signers were Sens. Richard Blumenthal (D-Conn.), Bernard Sanders (I-Vt.), Edward Markey (D-Mass.), Ron Wyden (D-Ore.) and Elizabeth Warren (D-Mass.).
"This is an industry that requires more competition, not less," the senators wrote.
BEFORE YOU GO
PHOTO GALLERY
U.S. Capitol Photos