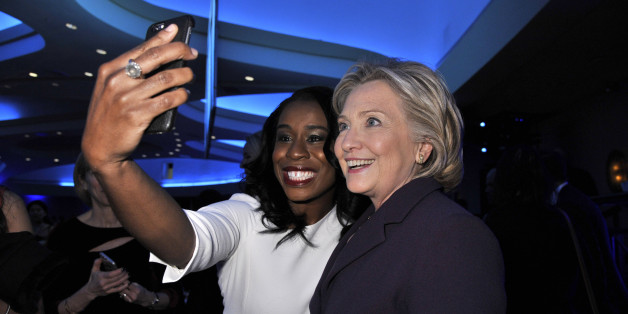 Are you a tech-savvy Democrat who wants to work for a front-running presidential campaign? If so, Hillary Clinton's team wants to talk to you.
In an email sent to industry contacts on Wednesday, Teddy Goff, the Clinton campaign's chief digital strategist, asked for names of potential recruits "for every kind of tech and digital position you can think of."
In 2012, Goff served as digital director for President Barack Obama's re-election campaign. Now, he is to build an even more expansive tech and digital team, one that reflects the increasingly prominent role of online voter outreach in presidential politics.
Goff's email left no doubt that the digital side of the nascent Clinton campaign intends to staff up dramatically.
"Our top (and second, and third, and fourth, and fifth...) priority in the near term is hiring, and if you're receiving this email, that's because I thought you might have leads/connections/ideas for us," Goff wrote in the email, which was obtained by The Huffington Post.
As she did during her failed run in 2008, Clinton sought right off the bat to give an air of newness to her 2016 campaign by announcing her candidacy online. This time, however, her official declaration came via a slickly produced video that has been viewed more than 4 million times on YouTube.
And there is going to be a lot more where that came from.
In his email, Goff listed 20 digitally focused job descriptions for which the campaign is aiming to make new hires, including mobile app engineers, social media strategists, online video producers and analytics specialists.
"Would be deeply grateful for any help you can provide, whether you have folks in mind to fill these jobs, or want to introduce us to people who know lots of other people, or even just have recruitment tips and tricks to share with us," he wrote. "We are NYC-based, and obviously looking for candidates who are mission-driven and understand this won't be the highest-paying or lowest-stress job they'll ever have."

BEFORE YOU GO
PHOTO GALLERY
Two-Term Presidents