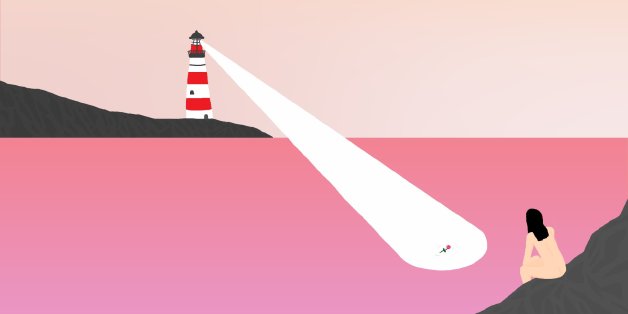 There's something haunting about the landscapes in Miranda Lorikeet's creations. A realistic, three-dimensional black rock juts out from placid water, towards a cold swath of blue sky and a perfectly round, red moon. Though the mass of land seems 3-D, the rest of the work is sketchily drafted -- which is unsurprising, considering that the entire illustration was created on MS Paint.
"It started as a way to fill my lunch break," Lorikeet told The Huffington Post. "I had just started a new desk job in a new city, and MS Paint was on my work computer."
Though she transitioned into the retro medium by first sketching the pieces with a felt pen, she eventually began to construct her works solely using the program. "It has limited tools, and for me that is the main selling point," she said. "Anyone can make art with Photoshop or Illustrator, there are courses that teach you how to use it. But with MS Paint you sort of have to work it out for yourself [...] the fact that a child can use it makes it even better. It's simple and I like simplicity."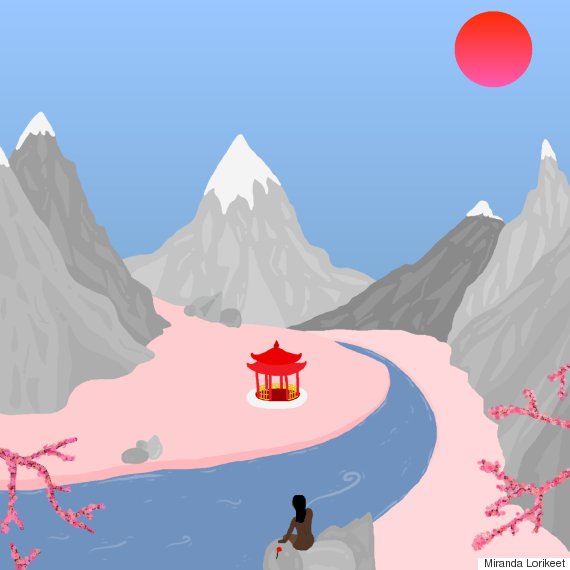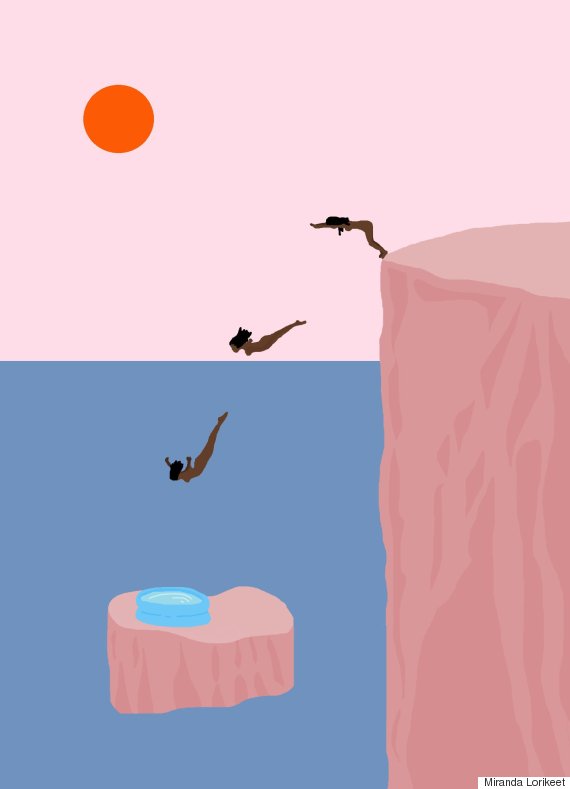 Aside from the feeling of nostalgia, Lorikeet is inspired by designs that feature clean lines. She cites Guy Billout, a French surrealist painter whose works feature calming colors and unrealistically geometric figures, as her idol. She's interested, too, in the delicateness of Japanese art and aesthetics. A resident of Sydney, she's exposed to the city's Asian influence, and began working cherry blossoms into her landscapes after viewing the trees at a Chinese New Year celebration.
Her combined interest in surrealism and Japanese culture led her to include a signature red moon in most of her works. "I know that in Japan the color red signifies many different things, and that different shades of red have their own names and meanings," she said. "I love how much throught is put into color; for example, the combination of red and white is reserved for a happy time."
To complement the naturalness of her landscapes, Lorikeet's subjects are often naked women, serenely posed. "The nudity in my paintings is also a nudge to freedom," she said. "Normally when we see a naked female body it's closely linked to sex, but not in my paintings. I try to make a point of drawing the nude girls in a non-sexual context."