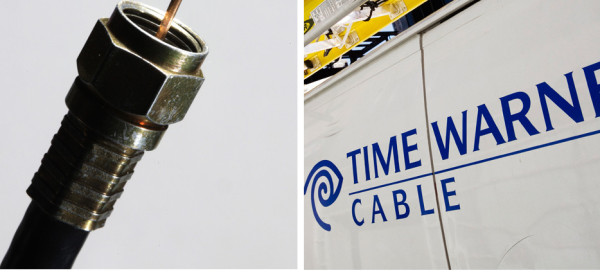 TOP STORIES
To get The Morning Email, HuffPost's daily roundup of the news, in your inbox, sign up here.
FCC MAY BLOCK COMCAST, TIME WARNER MERGER "The Federal Communications Commission's staff threw up a significant roadblock Wednesday to Comcast Corp.'s proposed acquisition of Time Warner Cable Inc., recommending a procedural move that could potentially sink one of the media industry's biggest mergers in years." Take a look at a primer on the merger, as well as why some experts and lawmakers think it reeks of a monopoly. [WSJ]

WARREN DIALS UP THE HEAT ON TPP DEAL After President Obama said the senator misunderstood the facts of the trade deal, Warren called for the full facts to be released, arguing that the administration was purposefully withholding unfavorable details from the public. [Sam Levine, HuffPost]
CHINA WARNS OF ESCALATING NORTH KOREAN NUCLEAR THREAT "The latest Chinese estimates, relayed in a closed-door meeting with U.S. nuclear specialists, showed that North Korea may already have 20 warheads, as well as the capability of producing enough weapons-grade uranium to double its arsenal by next year..." [WSJ]
LORETTA LYNCH COULD BE CONFIRMED TODAY After the Justice for Victims of Trafficking Act, which was being used to hold up her confirmation, passed yesterday. Here are a bunch of things that have been shorter than Lynch's confirmation process. [Jennifer Bendery, HuffPost]
JET MAKES EMERGENCY LANDING AFTER PASSENGERS START PASSING OUT "A SkyWest airlines flight to Connecticut was diverted, descended steeply and made an emergency landing in New York on Wednesday after three passengers lost consciousness." [USA Today]
THE CLINTONS, URANIUM, AND LOTS AND LOTS OF MONEY The story behind the back dealings of a massive uranium sale to Russia. [NYT]
THE SECRET SERVICE DIDN'T FIX GEORGE H.W. BUSH'S BROKEN HOUSE ALARM FOR OVER A YEAR Safety concerns, pffft. [WaPo]
MICHAEL BROWN'S FAMILY TO SUE FERGUSON In a wrongful death suit. [Sam Levine, HuffPost]
NASA SUPER-TEAM TO LOOK FOR HABITABLE PLANETS, EXTRATERRESTRIAL LIFE The news comes a week after NASA's chief said we'd have strong evidence of extraterrestrial life in a decade. [Ed Mazza, HuffPost]
CHILEAN VOLCANO ERUPTS Over 1,500 people have been evacuated after the eruption of Volcano Calbuco. [Reuters]
WHAT'S BREWING
BEHIND 'NERD PROM' HuffPost's "Drinking and Talking" team takes a look at the life of a White House correspondent and the hilarity that comes along with it. [HuffPost]
SECRET BEYONCE, JAY Z ALBUM DROPPING ON TIDAL Try not to freak out. [HuffPost]
WHAT'S COMING TO NETFLIX IN MAY No need to enjoy the spring weather -- your couch is calling. [HuffPost]
FACEBOOK WANTS TO TAKE OVER YOUR PHONE With the new service, "Hello," which will be able to identify numbers you don't have through Facebook. Be very, very afraid. [Facebook]
SANDRA BULLOCK NAMED MOST BEAUTIFUL BY 'PEOPLE' Her response to winning? "That's ridiculous." [People]
YOUR NEW PERSONAL SHOPPER "Operator calls itself a 'Request Network.' It's an app that uses a network of human 'Operators' to fulfill customer requests. It can handle a broad range of commercial requests. For now it's focused on 'high-consideration' purchases that may require expertise or have lots of options to choose from." [TechCrunch]
WHAT'S WORKING
MEET THE NUN EDUCATING GIRLS TERRORIZED BY JOSEPH KONY "Throughout the past 15 years, St. Monica's Girls Tailoring Center has helped more than 2,000 girls and young women -- many of whom had been sex slaves and trained as child soldiers by the LRA, Sister Rosemary Nyirumbe explained -- in receiving an education." [HuffPost]
ON THE BLOG
GRETA VAN SUSTEREN: STOP POLITICIZING BENGHAZI "I have no idea what the Benghazi House Committee will find or conclude, but delaying their findings and conclusion until 2016 is wrong. Don't tell me this investigation can not get finished in 2015. Dragging the investigation into 2016 looks political -- and worse, reports are that the Committee's report will be released right before the 2016 election. That looks awful." [HuffPost]
BEFORE YOU GO
~ Robert Downey Jr. wasn't having any of an interview about his past.
~ They're making an animated "Spider-Man" movie, because the market for Spidey isn't over-saturated enough.
~ All the five-step healthy meals you need in your life.
~ Passion Pit is back.
~ A collection of killer spring jackets.
~ Your brain "on spring."
~ Don't worry, it's not just you: it's almost physically impossible to stop at one spoonful of peanut butter.
~ You don't want to watch deli meat being made.
~ Ta-Nehisi Coates talks the influence of comics.
~ This four-year-old's dance moves should make you feel inadequate.
~ Get ready for more targeted TV ads.
~ And they found a bunch of dinosaur eggs in China, bringing us one step closer to real-life Jurassic Park.
Send tips/quips/quotes/stories/photos/events/scoops to Lauren Weber at lauren.weber@huffingtonpost.com. Follow us on Twitter @LaurenWeberHP. And like what you're reading? Sign up here to get The Morning Email delivered to you.