When Bill Parker cut his grass last Sunday, he was the one who got sliced and diced.
Parker, 34, was mowing in front of his home in Gulfport, Mississippi, when the lawnmower shot a 3.5-inch piece of metal straight into his left nostril.
"At first I thought a rock had flew out and hit me and struck me in the face," Parker, 34, told SunHerald.com. "It threw me back a little bit and it hurt real bad. I felt my face but I didn't feel any disfiguring or anything. I saw blood, so I knew I got a bloody nose."
At first, Parker thought he had a broken cheekbone, but decided to have it checked out at a local hospital.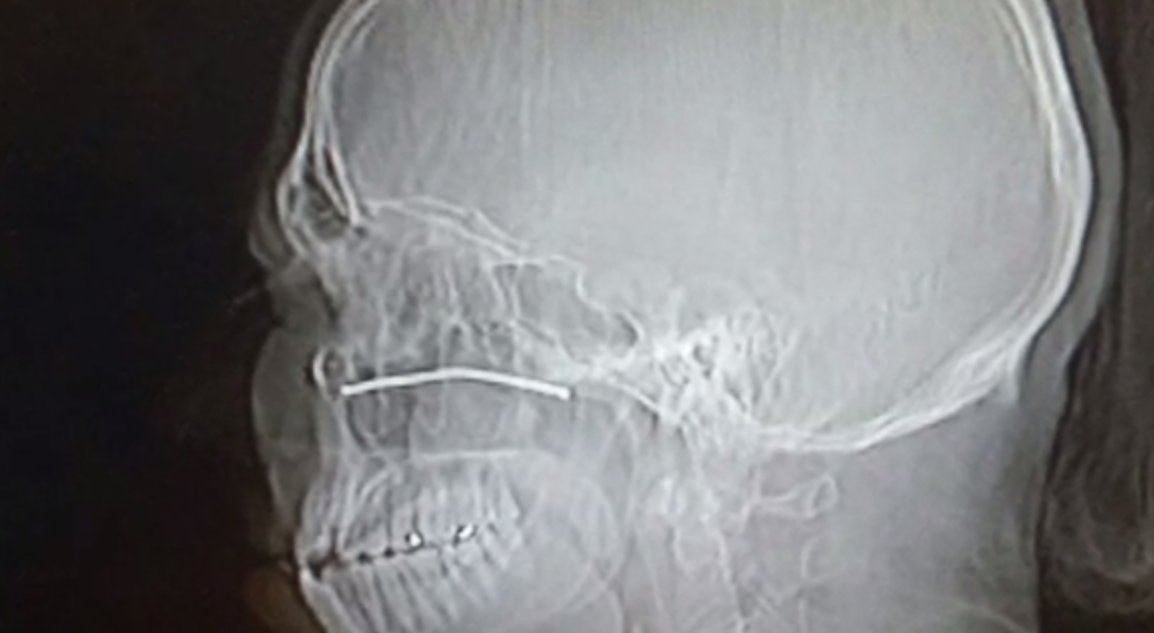 A CT scan revealed the thick wire had embedded itself in Parker's sinus cavity beneath his eye socket and next to his jaw hinge.
"The metal had somehow made its way through a tangle of really important nerves and arteries and finally rested about a millimeter from both carotid artery and my jugular vein," Parker said, according to CBS News. "Guess it just wasn't my time yet."
The wire was removed in about 20 minutes, and Parker was back at work as a restaurant chef by Wednesday, a little bruised and on antibiotics, ClarionLedger.com reports.
Under normal circumstances, Parker enjoys mowing his lawn. This Sunday, he plans to relax and find someone else to do the dirty work, according to the Associated Press.
Like Us On Facebook |

Follow Us On Twitter |

Contact The Author
BEFORE YOU GO
PHOTO GALLERY
Wild X-Rays And Medical Photos