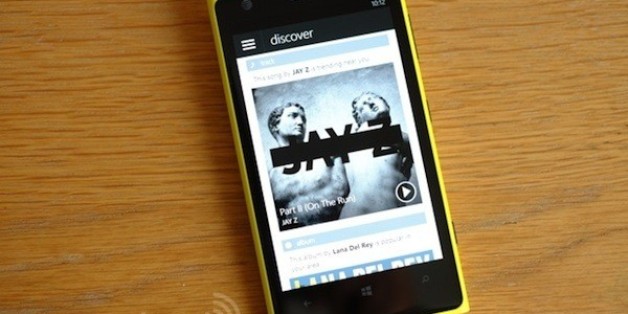 How do you know when you've reached middle age? According to an analysis of user data collected by Spotify -- loosely speaking -- it's the point at which you say something like, "Music was better back then."
Ajay Kalia, Product Owner for Taste Profiles at Spotify, analyzed the music streaming site's user data. He found that teens tend to listen to whatever is considered popular at the moment. By the time they hit their 20s, though, they are increasingly more interested in exploring the broader music world, hoping to make their own musical discoveries. He told Huff/Post50 that events like having a child -- at any age -- disrupt one's music-listening habits, mainly because those with children have less time to listen to music.
Working with Spotify user data, and allowing for the fact that not everyone uses their real birthdate when registering for the site -- and that they did not pull listening-pattern data from anyone 50 or older -- Kalia found that people start scratching their heads at the more popular tunes by the time they reach their mid-30s.
In his analysis, Kalia noted, "Whether the demands of parenthood and careers mean devoting less time to pop culture, or just because they've succumbed to good old-fashioned taste freeze, music fans beyond a certain age seem to reach a point where their tastes have 'matured'."
Kalia added, "That's why the organizers of the Super Bowl -- with a median viewer age of 44 -- were smart to balance their Katy Perry-headlined halftime show with a showing by Missy Elliott."
Paul Lamere, writing on musicmachinery.com, last year compared the musical tastes of 13-year-olds and 64-year-olds, expecting them to be very different. To a large extent they were, with one exception: Bruno Mars ranked #1 for the older group and reappeared as #2 for the 13-year-olds. Go figure.
As for us, we just blast Bruce.
BEFORE YOU GO
PHOTO GALLERY
Rolling Stones