When MORE Magazine's Deputy Editor Didi Gluck stopped by Mondays with Marlo, she was given a compliment by viewer Brooke, who asked how Didi stays looking flawless and what her own personal beauty regiment consists of. Didi's secret is simple and one that everyone can follow: cleanse your face twice a day, moisturize in the evening, and don't forget to remove your makeup, especially your eye makeup, before sleeping. For more of Didi's tips on health and beauty, watch our entire interview and don't forget to submit your questions on Facebook and Twitter to be featured on Mondays with Marlo!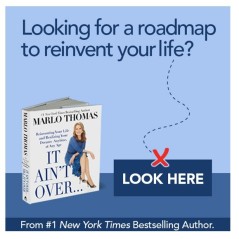 Add Marlo On Facebook:
Follow Marlo on Twitter:
Sign up to receive my email newsletter each week - It will keep you up-to-date on upcoming articles, Mondays with Marlo guests, videos, and more!