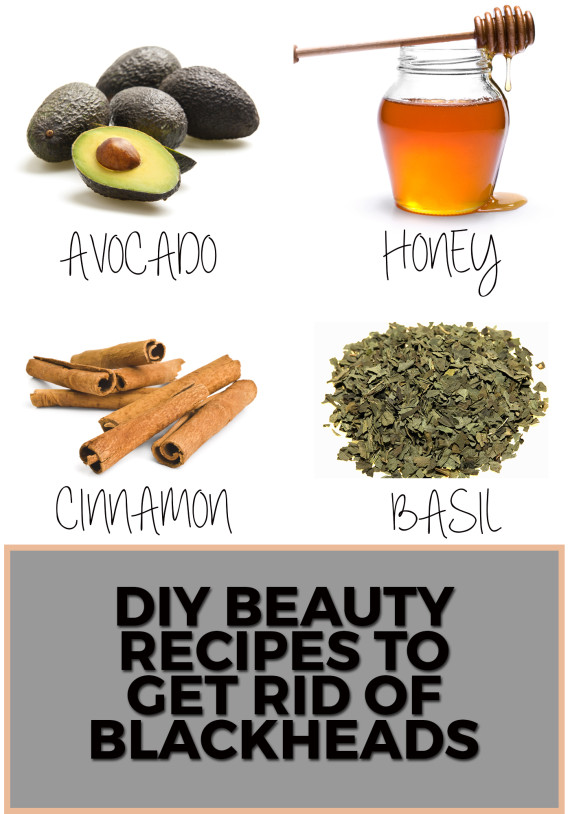 Finding the right method to get rid of blackheads is no easy task. Most skincare products sold at drugstores and on department store counters are too expensive and take weeks or months to show real results. So, we turned our attention elsewhere.
Below are six of the best DIY blackhead removal treatments we found on Pinterest. Check them out and tell us in the comments section if you've had any success with these homemade beauty treatments.*
1. Activated Charcoal and Bentonite Clay. These two ingredients are already popular on their own for their ability to remove toxins and bacteria from the body. Mix them together along with some water to create this detoxifying blackhead mask that unclogs pores. Get the activated charcoal and bentonite clay treatment at Body Unburdened.
2. Honey and Avocado. Thanks the anti-fungal and anti-bacterial properties found in honey, this golden liquid is a sweet way to target breakouts. Meanwhile, avocado helps to moisturize and soften skin. You can't go wrong by exfoliating with this DIY treatment. Get the honey and avocado treatment at LifeSanity.
3. Lavender Oil and Basil. The stress of dealing with blackheads doesn't stand a chance against this skin-soothing recipe. Basil is a medicinal herb that has been used for years in topical acne treatments. Lavender oil adds a calming factor, and is a natural astringent. Get the lavender oil and basil treatment at Young & Restless.
4. Milk and Gelatin Powder. This unlikely mixture is all you need to recreate DIY pore strips and achieve immediate results. Get the milk and gelatin treatment at Beauty Tutorials.
5. Cinnamon. Blend this spice with other household staples like honey and tumeric for an acne-fighting paste that you can wear for up to 10 minutes and rinse off with cool water. Get the cinnamon treatment at Indian Beauty Spot.
6. Baking Soda. This may be the least expensive exfoliant out there, but it is arguably one of the most effective at removing dirt from your skin. Simply add some water (and a few drops of apple cider vinegar to tone). Word of caution: if you have sensitive skin or any open wounds, this isn't the DIY blackhead removal treatment for you as it may cause further irritation. Get the baking soda treatment at Nature's Nurture.
*Be sure to perform a patch test on your skin and discuss these alternative blackhead removal treatments with your dermatologist.
Follow Huffington Post's board Beauty Trends on Pinterest.
BEFORE YOU GO
PHOTO GALLERY
Blackhead-Fighting Products