MORE Magazine's Deputy Editor Didi Gluck stopped by Mondays with Marlo to give us her tips on what to eat to improve your skin. Didi stressed an eight glass water regiment is not enough, but does help. Eating fresh is best and according to Didi, one should avoid foods that are high in sugar content, such as processed foods and sweet treats. For more of Didi's tips on health and beauty, watch our entire interview and don't forget to submit your questions on Facebook and Twitter to be featured on Mondays with Marlo!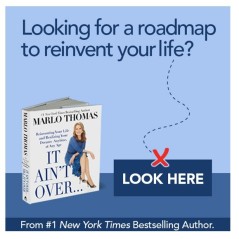 Add Marlo On Facebook:
Follow Marlo on Twitter:
Sign up to receive my email newsletter each week - It will keep you up-to-date on upcoming articles, Mondays with Marlo guests, videos, and more!