Finding a quick, easy makeup look for the office doesn't have to be a pain, and that is why MORE Magazine's Deputy Editor Didi Gluck suggest keeping it simple. Using a bright colored lipstick, like a plum shade that Didi suggests, will dress up your office look and give it a little "pop" without having to put in too much effort. Watch the video above for more tips and don't forget to submit your questions to Mondays with Marlo for our future guests!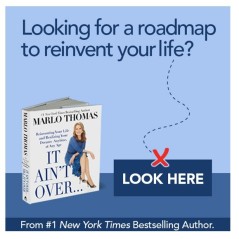 Add Marlo On Facebook:
Follow Marlo on Twitter:
Sign up to receive my email newsletter each week - It will keep you up-to-date on upcoming articles, Mondays with Marlo guests, videos, and more!