MORE Magazine's Deputy Editor Didi Gluck stopped by Mondays with Marlo to give us her expertise insight on how to stay organized during a hectic schedule. Her most important tip is to breathe, go through your list task-by-task, and of course, start with the biggest tasks first to eliminate lingering stress. For more of Didi's tips on health and beauty, watch our entire interview and don't forget to submit your questions on Facebook and Twitter to be featured on Mondays with Marlo!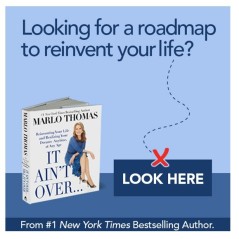 Add Marlo On Facebook:
Follow Marlo on Twitter:
Sign up to receive my email newsletter each week - It will keep you up-to-date on upcoming articles, Mondays with Marlo guests, videos, and more!