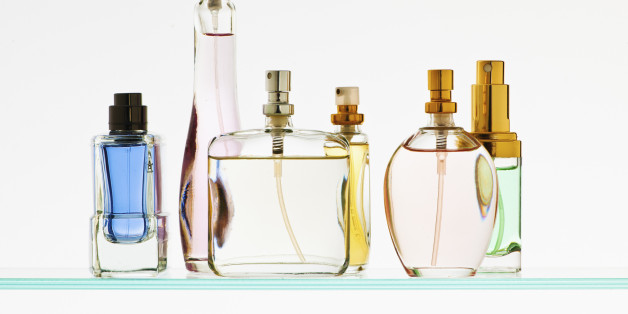 Smells spark all types of nostalgia, reminding you of the places and people in your life. When a loved one passes, what remains, aside from memories, is their belongings. The Guardian reports that a team of researchers has developed a way to bottle the scent of those belongings into a perfume, replicating the human smell of those who've passed away. And soon, you'll be able to place custom orders.
It's awesome -- and a little creepy, too.
"We take the person's clothing and extract the odor –- which represents about a hundred molecules –- and we reconstruct it in the form of a perfume in four days," Geraldine Savary of the University of Le Havre explained to The Guardian.
French insurance saleswoman Katia Apalategui thought up the idea after noticing her mom's desire to hold onto the scent of her late husband through his pillowcase, the paper reports. While it's appealing to have those memories at your fingertips, you might opt to stick with sniffing their belongings -- Apalategui estimates the perfume will cost a pretty penny when she and her son launch their company this fall.
"It's made-to-measure and will sell for around 560 euros ($600)," she told The Guardian.
Apalategui will be offering vials of a late loved one's scent through funeral homes, she told The Mirror. Eventually, she hopes the perfume will expand to replicate the scents of living loved ones, too, which could be pretty useful for those, say, in long-distance relationships.
International Business Times notes that this is not the first time someone has attempted to replicate the smell of a deceased person, and the processes for those previous attempts were a bit less romantic than the latest version. In one method, devised at Doane College in Nebraska, two of the three chemicals used to create the aroma are the same ones "responsible for the foul odour of putrefying flesh, but also contribute to bad breath and can be found in semen," IBT reports.
Would you buy a person-scented perfume? Sound off below.
BEFORE YOU GO
PHOTO GALLERY
Perfume Gift Ideas For Mother's Day