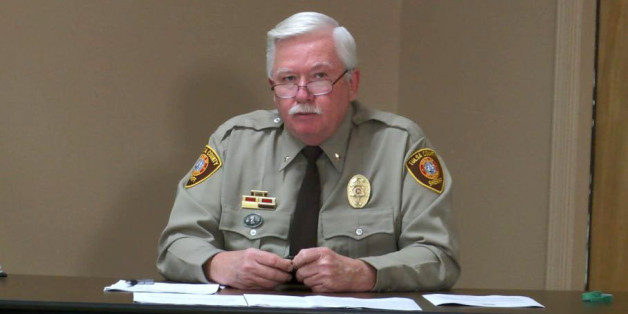 Tulsa Country Undersheriff Tim Albin has resigned after documents revealed he unfairly promoted Robert Bates, the volunteer reserve deputy who mistakenly shot Eric Harris earlier this month.
Tulsa World reports that recently released documents show Albin falsified Bates' training records and quashed his colleagues' concerns about the deputy.
Sheriff Stanley Glanz announced Albin's resignation today at a County Board of Commissioners meeting.
Bates, a 73-year-old insurance executive, shot and killed Harris on April 2. Bates says he meant to Taser Harris but grabbed his handgun by mistake. Bates was charged with second-degree homicide April 14, and turned himself in.
Since the shooting, questions have arisen as to why Bates was participating in an undercover gun buy, and whether he had the training and expertise required to do so.
Tulsa World reports that internal reports revealed Bates had inadequate training to work as a reserve deputy. The Sheriff's office reportedly ordered his training records to be falsified.
According to a 2009 report, Bates' superiors believed he received preferential treatment from the department. As an example, he used his private vehicle to make traffic stops. Albin allegedly told another deputy who complained, "You need to stop messing with him because he does a lot of good for the county."
BEFORE YOU GO
PHOTO GALLERY
Officer fired after photos surface of police brutality